Read
阅读
Read
阅读
Read
阅读
Read
阅读
Read
阅读
Read
阅读
Read
阅读
Read
阅读
Read
阅读
Read
阅读
Read
阅读
Read
阅读
Read
阅读
Read
阅读
Read
阅读
Read
阅读
Read
阅读
Read
阅读
Read
阅读
Read
阅读
Read
阅读
Read
阅读
Read
阅读
Read
阅读
Read
阅读
Read
阅读
Read
阅读
Read
阅读
Read
阅读
Read
阅读
Read
阅读
Read
阅读
Read
阅读
Read
阅读
Read
阅读
Read
阅读
Read
阅读
Read
阅读
Read
阅读
Read
阅读
Read
阅读
Read
阅读
Read
阅读
Read
阅读
Read
阅读
Read
阅读
Read
阅读
Read
阅读
Read
阅读
Read
阅读
Read
阅读
Read
阅读
Read
阅读
Read
阅读
Read
阅读
Read
阅读
Read
阅读
Read
阅读
Read
阅读
Read
阅读
Read
阅读
Read
阅读
Read
阅读
Read
阅读
Movements: Beijing Rock, Asian American Folk, and Songs of Revolution
A text from our exhibition about music, memory and belonging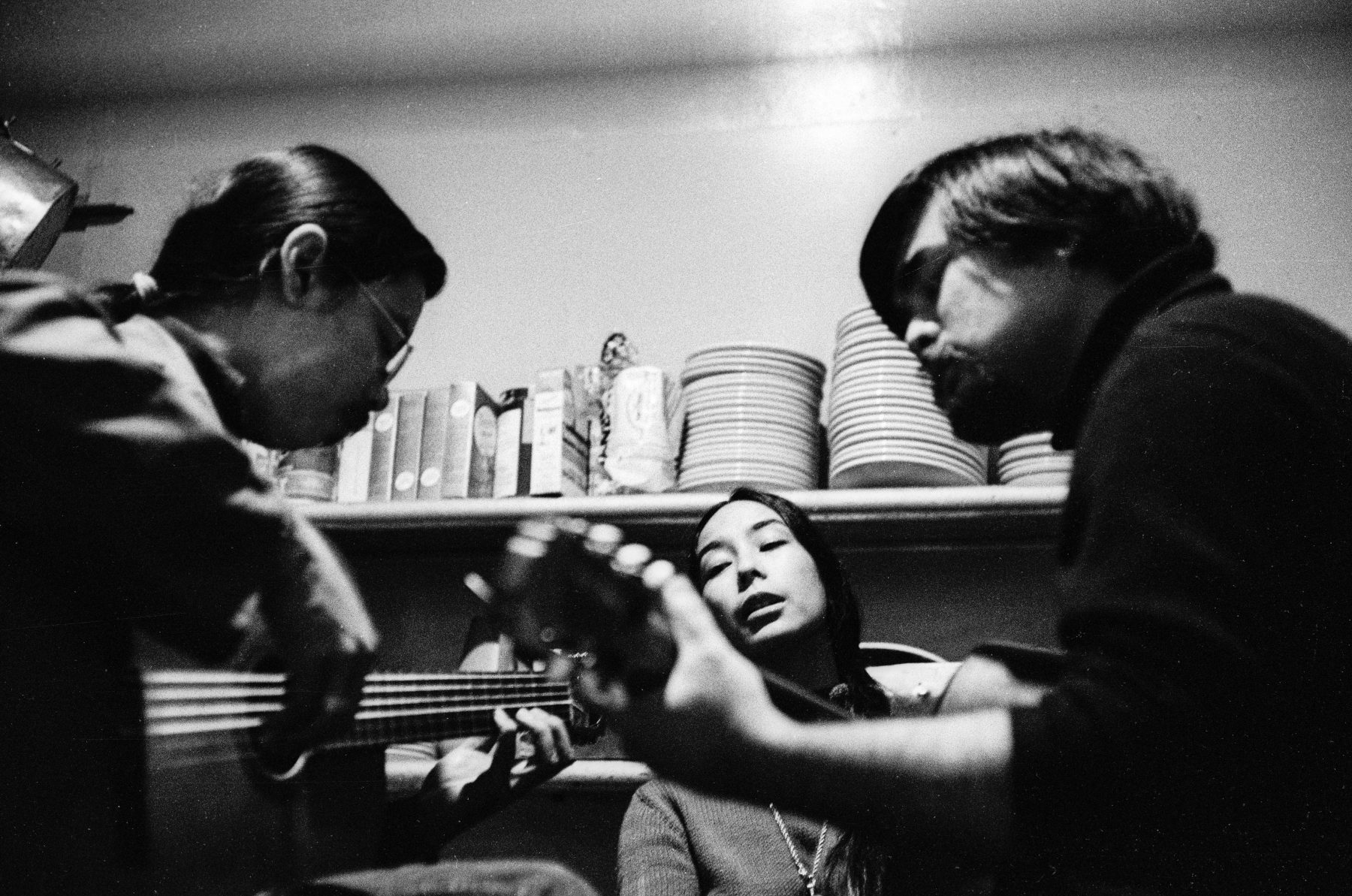 Extending from the exhibition The Moon Represents My Heart: Music, Memory and Belonging, May 2 – September 29, 2019
In 1969, the singer Barbara Dane and the activist Irwin Silber founded Paredon Records in New York City. They wanted to preserve the sounds of political protest, not just in America but worldwide, linking the struggles of the Black Panthers and the anti-war movement with communities in Mexico, Greece, Cuba, and Lebanon. In the early seventies, Dane and Silber released two albums that foretold radically different versions of what it meant to make music as Chinese people.
Two years later in 1971, Paredon Records released East is Red, an opera produced in Beijing to celebrate the founding of the People's Republic of China. Listening to it now, East is Red offers a forceful snapshot of Chinese music throughout the Cultural Revolution (1966-76): rousing and patriotic, dramatic and proud, a commitment to one another as well as the land beneath them. However, once restrictions on Western music and culture loosened in the late seventies, patriotic anthems like these began to seem dated, and other genres rose in popularity. The Chinese pop imagination was initially defined by songs like John Denver's early eighties hit, "Take Me Home, Country Roads," and acts like the British duo Wham!, whose 1985 tour marked the first time a Western pop act had played inside post-revolutionary China. Eventually, what had previously been underground began surfacing in the mainstream, with eighties and early nineties Chinese rock artists like Cui Jian, Dou Wei, Black Panther, and Tang Dynasty. By the 2000s, "post-revolutionary" (or sometimes just "post") became the catch-all descriptor for youthful experimentation, from noise and avant-garde composition to the underground rock scene, captured in the photography and film of documentarian and musician Zhang Yang. Thousands of miles away from their origins, musical subcultures like punk and hip-hop found a new spirit to animate them, blurring the lines between Western forms and Chinese desires.
In 1973, Paredon Records released A Grain of Sand: Music for the Struggle by Asians in America. Although it centers on the story of people far from their origins, it too documents their search for a new spirit. The recording artists were a trio consisting of Chris Kando Iijima, Nobuko JoAnne Miyamoto, and William "Charlie" Chin, and their music was faithful to their inspirations: the struggle for civil rights, Black Power, the folk movement. A Grain of Sand documented the energy coursing through spaces like the Basement Workshop, where young people explored the raw materials and piecemeal nature of an emerging Asian American identity.
Subsequent generations of Chinese Americans continue exploring this relationship between who we are and the sounds we make, sometimes in ways that express a forceful, self-conscious desire to create something entirely new. Throughout the eighties, Fred Ho and Jon Jang chased jazz toward its most radical directions, weaving Chinese motifs and immigrant tales into their wild, politically outspoken compositions. Others embodied these connections in less forthright ways, carving out space in punk rock, hip-hop, and dance music. Music has always been a part of how we understand ourselves, whether as performers or fans. It helps us imagine our place in the world. To the artists of the 2000s, A Grain of Sand is a historical oddity, if it is known at all. But that spark of defiance remains, even if it aspires to a different kind of belonging. As the path-breaking rapper Jin teased on "Learn Chinese," his 2004 debut single: "Yeah, I'm Chinese/And what?"