Past
过往
Events
活动
In-Person
Past
过往
Events
活动
In-Person
Past
过往
Events
活动
In-Person
Past
过往
Events
活动
In-Person
Past
过往
Events
活动
In-Person
Past
过往
Events
活动
In-Person
Past
过往
Events
活动
In-Person
Past
过往
Events
活动
In-Person
Past
过往
Events
活动
In-Person
Past
过往
Events
活动
In-Person
Past
过往
Events
活动
In-Person
Past
过往
Events
活动
In-Person
Past
过往
Events
活动
In-Person
Past
过往
Events
活动
In-Person
Past
过往
Events
活动
In-Person
Past
过往
Events
活动
In-Person
Past
过往
Events
活动
In-Person
Past
过往
Events
活动
In-Person
Past
过往
Events
活动
In-Person
Past
过往
Events
活动
In-Person
Past
过往
Events
活动
In-Person
Past
过往
Events
活动
In-Person
Past
过往
Events
活动
In-Person
Past
过往
Events
活动
In-Person
Past
过往
Events
活动
In-Person
Past
过往
Events
活动
In-Person
Past
过往
Events
活动
In-Person
Past
过往
Events
活动
In-Person
Past
过往
Events
活动
In-Person
Past
过往
Events
活动
In-Person
Past
过往
Events
活动
In-Person
Past
过往
Events
活动
In-Person
Past
过往
Events
活动
In-Person
Past
过往
Events
活动
In-Person
Past
过往
Events
活动
In-Person
Past
过往
Events
活动
In-Person
Past
过往
Events
活动
In-Person
Past
过往
Events
活动
In-Person
Past
过往
Events
活动
In-Person
Past
过往
Events
活动
In-Person
Past
过往
Events
活动
In-Person
Past
过往
Events
活动
In-Person
Past
过往
Events
活动
In-Person
Past
过往
Events
活动
In-Person
Past
过往
Events
活动
In-Person
Past
过往
Events
活动
In-Person
Past
过往
Events
活动
In-Person
Past
过往
Events
活动
In-Person
Past
过往
Events
活动
In-Person
Past
过往
Events
活动
In-Person
Past
过往
Events
活动
In-Person
Past
过往
Events
活动
In-Person
Past
过往
Events
活动
In-Person
Past
过往
Events
活动
In-Person
Past
过往
Events
活动
In-Person
Past
过往
Events
活动
In-Person
Past
过往
Events
活动
In-Person
Past
过往
Events
活动
In-Person
Past
过往
Events
活动
In-Person
Past
过往
Events
活动
In-Person
Past
过往
Events
活动
In-Person
Past
过往
Events
活动
In-Person
Past
过往
Events
活动
In-Person
Past
过往
Events
活动
In-Person
MOCA and the New York Chinese Cultural Center Present "HOME"
October 16, 2021, 4:00 pm

–

7:00 pm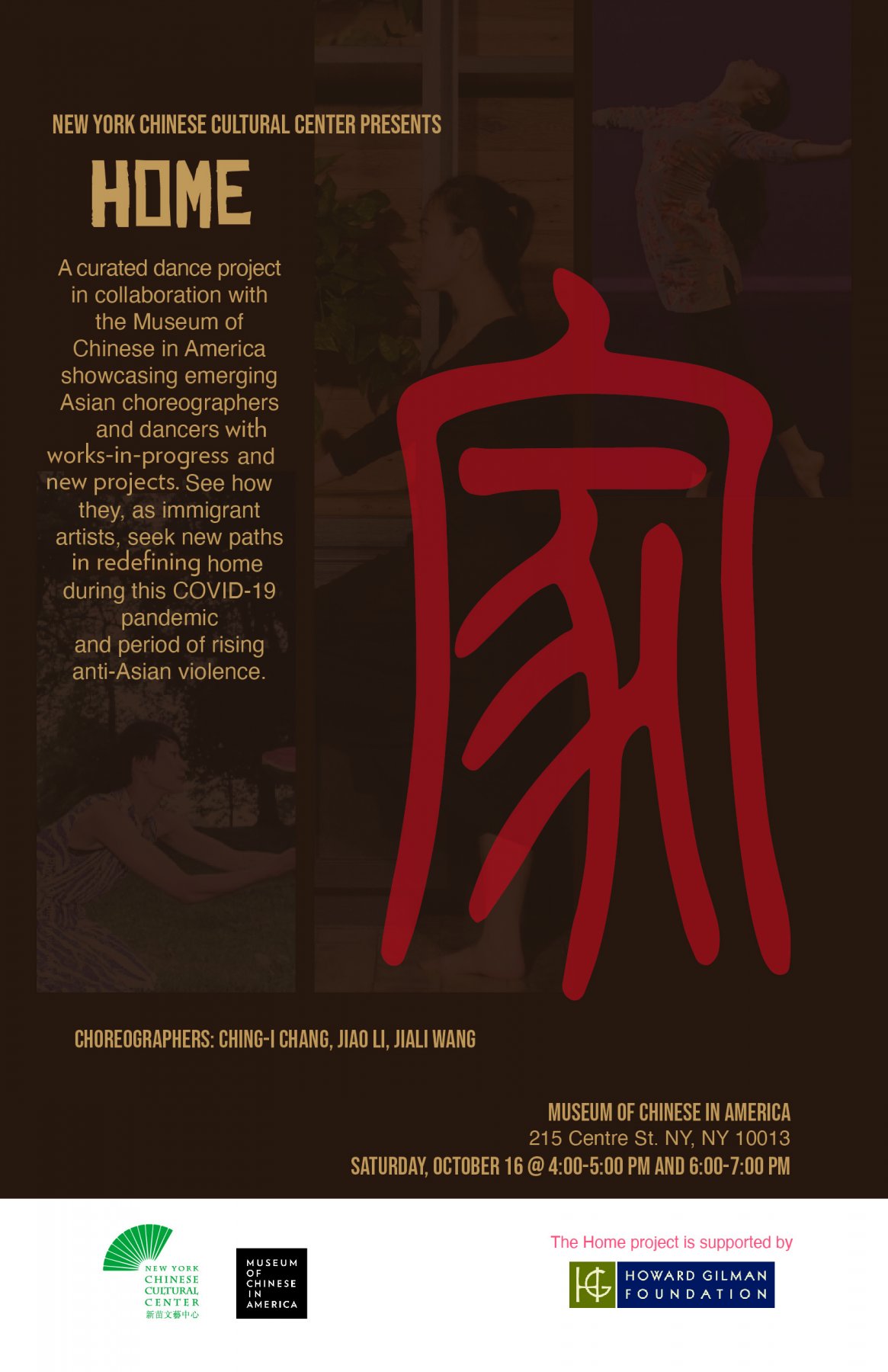 The Museum of Chinese in America (MOCA) is thrilled to present HOME—a curated dance project in collaboration with the New York Chinese Cultural Center (NYCCC) showcasing emerging Asian choreographers and dancers with works-in-process and new projects.
We cordially invite you to visit MOCA on Saturday, October 16 at 4:00 PM EDT or 6:00 PM EDT for a live performance of HOME and see how they, as immigrant artists, seek new paths in redefining HOME during this COVID-19 pandemic and period of rising anti-Asian violence. Kindly note that both performances are identical.
Choreographers: Ching-I Chang, Jiao Li, and Jiali Wang
Tickets: FREE. Advanced booking recommended! Capacity is limited.