MOCA Heroes is a series of FREE digital, non-fiction magazines that explore the lives of Chinese American trailblazers. Stay tuned for upcoming editions—share widely!
MOCA Heroes: Chinese Railroad Workers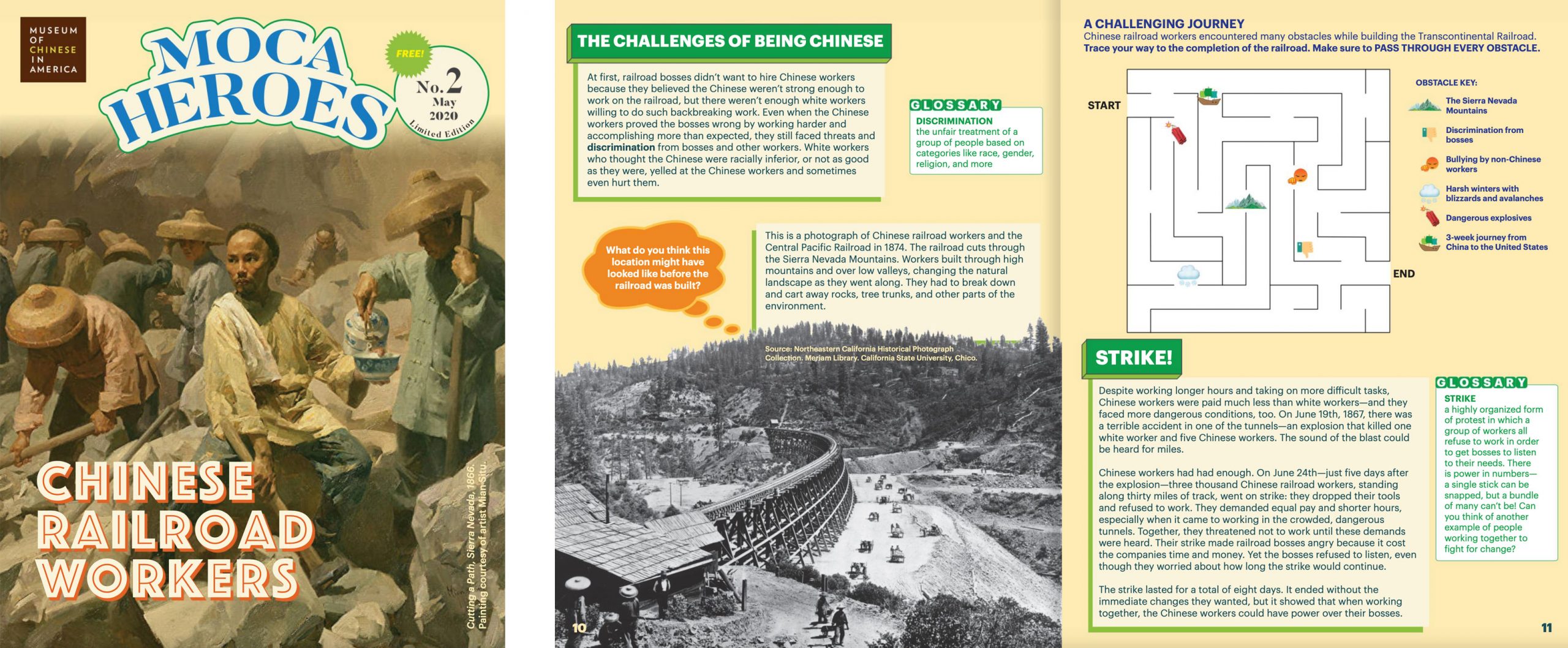 Learn about the lives and experiences of the Chinese railroad workers who built America's first transcontinental railroad.
MOCA Heroes: Yung Wing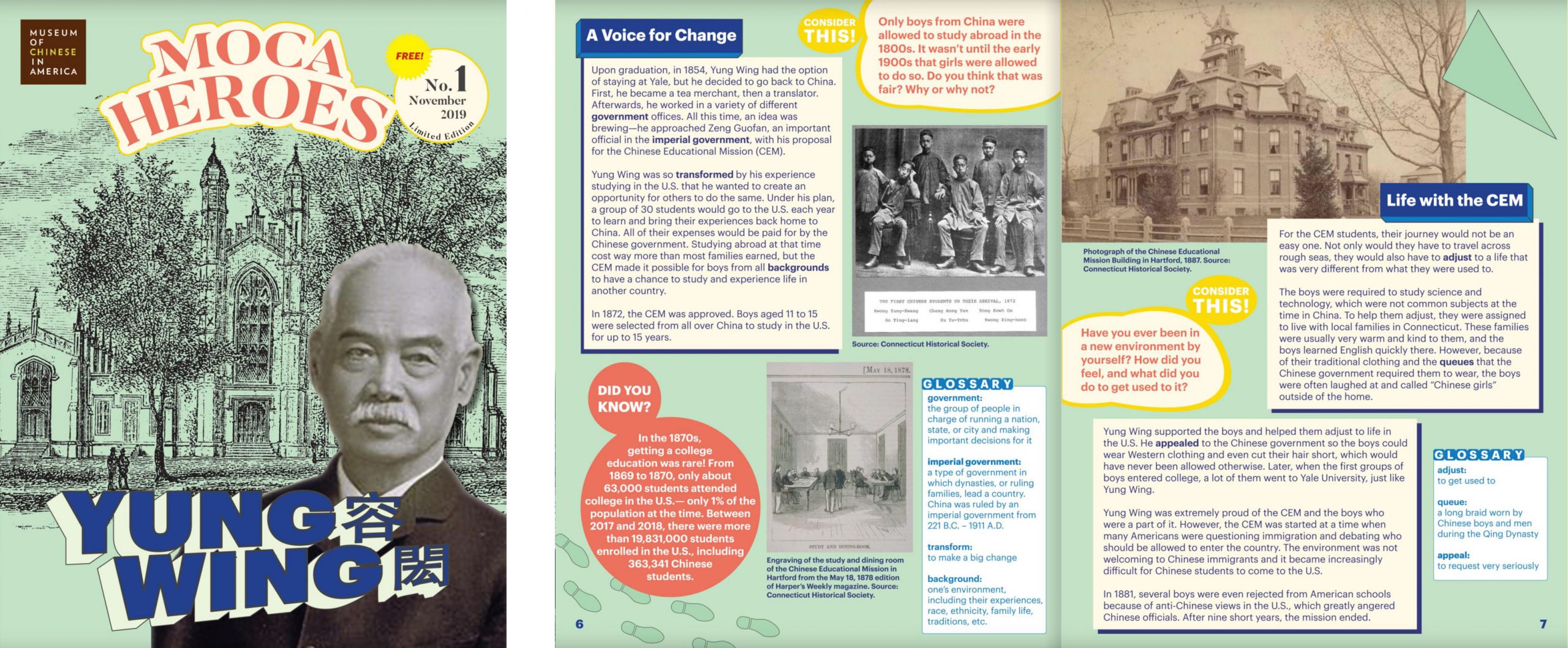 Who was Yung Wing? Yung Wing (1828–1912) was the first Chinese immigrant to graduate from an overseas college at Yale University! He established the Chinese Education Mission (CEM) to send Chinese students to study in the United States, creating a generation of cultural ambassadors. Learn more by reading the full magazine. Best for grades 6–8.