Collections
馆藏
Collections
馆藏
Collections
馆藏
Collections
馆藏
Collections
馆藏
Collections
馆藏
Collections
馆藏
Collections
馆藏
Collections
馆藏
Collections
馆藏
Collections
馆藏
Collections
馆藏
Collections
馆藏
Collections
馆藏
Collections
馆藏
Collections
馆藏
Collections
馆藏
Collections
馆藏
Collections
馆藏
Collections
馆藏
Collections
馆藏
Collections
馆藏
Collections
馆藏
Collections
馆藏
Collections
馆藏
Collections
馆藏
Collections
馆藏
Collections
馆藏
Collections
馆藏
Collections
馆藏
Collections
馆藏
Collections
馆藏
Collections
馆藏
Collections
馆藏
Collections
馆藏
Collections
馆藏
Collections
馆藏
Collections
馆藏
Collections
馆藏
Collections
馆藏
Collections
馆藏
Collections
馆藏
Collections
馆藏
Collections
馆藏
Collections
馆藏
Collections
馆藏
Collections
馆藏
Collections
馆藏
Collections
馆藏
Collections
馆藏
Collections
馆藏
Collections
馆藏
Collections
馆藏
Collections
馆藏
Collections
馆藏
Collections
馆藏
Collections
馆藏
Collections
馆藏
Collections
馆藏
Collections
馆藏
Collections
馆藏
Collections
馆藏
Collections
馆藏
Collections
馆藏
Cantonese Opera Costume Trunk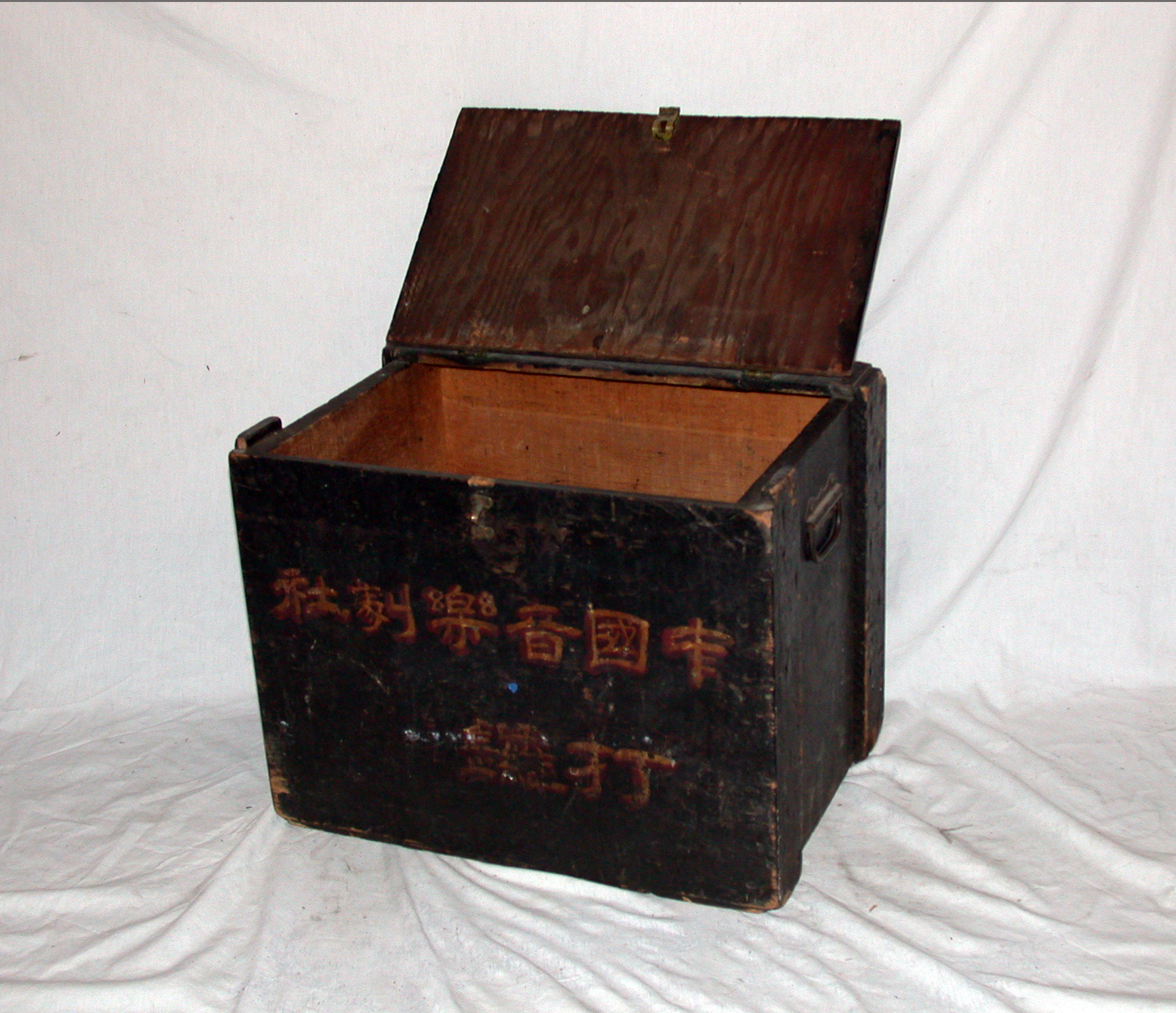 Please help us fund its conservation!
Total Conservation Cost: $3,950
Any amount helps and would be greatly appreciated!
If you would like to make a contribution towards the conservation of this Cantonese opera costume trunk, please click to navigate to MOCA's Donate Page and be sure to specify the object you would like to sponsor. Please also kindly send a brief email to collections@mocanyc.org to notify us of your donation.
Object Story and Significance:
This wooden trunk was used by a Cantonese opera troupe to store makeup and hair accessories and is part of MOCA's important 600+ object collection of costumes, props, instruments, posters and photographs of the Chinese Musical and Theatrical Association (CMTA). The CMTA, which opened a theater in 1931 and put on live performances until its closure in 2018, has a long, rich history of keeping alive the Cantonese opera art form and cultural tradition among New York's Chinese American and immigrant community.
This particular trunk, quite modest and deteriorated in condition due to extensive use and age, perhaps reflects the humbleness of the particular actor or troupe. The more renowned the Cantonese opera actor, the more elaborate (and expensive) their costumes can get, and it was not uncommon for them to commission quite elaborately decorated trunks to match the elevated grandeur of their costumes.
The photographs below show examples of the makeup and hair accessories that would have been stored in this trunk, and actors backstage being made up in the iconic face paint that would have easily allowed the audience to identify an actor's particular role. Cantonese opera's distinctive face painting practices date back to early performances when actors typically performed to large crowds under poor stage lighting and needed to project their emotions and identity to their furthest audience members, seated a considerable distance away.
Post-Fire Condition:
This trunk exhibits wear on the perimeter of many of the wooden surfaces from use. The paint is worn in places, such as along the upper front of the lid, revealing damaged plywood. The lid closes, however, due to dimensional changes in the wood, is a tight fit in the opening, causing paint abrasion when opened and closed.  The iron alloy handles at either side have lost much of their gold colored plating. The nails are rusty/oxidized. The copper alloyed hinged closure at the front and the two hinges at the back exhibit sporadic corrosion.
With the support of your donation, we would:
Stabilize splintering wood and flaking paint
Thoroughly clean all surfaces, including the interior (this will make the Chinese characters more legible and the paint more secure)
Solvent clean metal surfaces
Tone areas of exposed wood due to paint loss,  which are especially notable at the corners and edges of the wood, to match the surrounding areas