Collections
馆藏
Collections
馆藏
Collections
馆藏
Collections
馆藏
Collections
馆藏
Collections
馆藏
Collections
馆藏
Collections
馆藏
Collections
馆藏
Collections
馆藏
Collections
馆藏
Collections
馆藏
Collections
馆藏
Collections
馆藏
Collections
馆藏
Collections
馆藏
Collections
馆藏
Collections
馆藏
Collections
馆藏
Collections
馆藏
Collections
馆藏
Collections
馆藏
Collections
馆藏
Collections
馆藏
Collections
馆藏
Collections
馆藏
Collections
馆藏
Collections
馆藏
Collections
馆藏
Collections
馆藏
Collections
馆藏
Collections
馆藏
Collections
馆藏
Collections
馆藏
Collections
馆藏
Collections
馆藏
Collections
馆藏
Collections
馆藏
Collections
馆藏
Collections
馆藏
Collections
馆藏
Collections
馆藏
Collections
馆藏
Collections
馆藏
Collections
馆藏
Collections
馆藏
Collections
馆藏
Collections
馆藏
Collections
馆藏
Collections
馆藏
Collections
馆藏
Collections
馆藏
Collections
馆藏
Collections
馆藏
Collections
馆藏
Collections
馆藏
Collections
馆藏
Collections
馆藏
Collections
馆藏
Collections
馆藏
Collections
馆藏
Collections
馆藏
Collections
馆藏
Collections
馆藏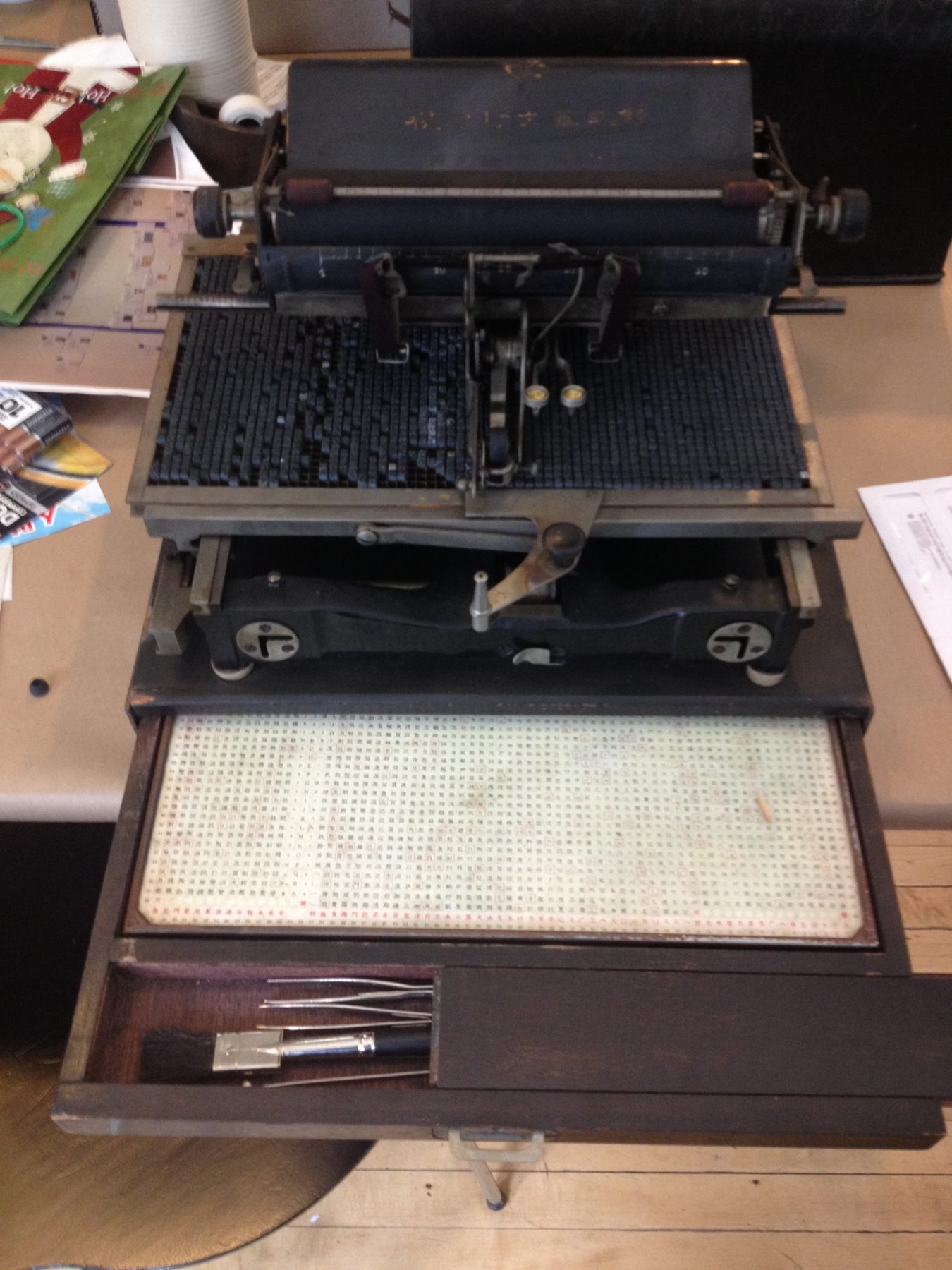 Please help us fund its conservation!
Total Conservation Cost: $4,500
If you would like to make a contribution towards the repair of this object, please click to navigate to MOCA's Sponsor an Object Donate Page and be sure to type in "Chinese Typewriter" as the Object Name.
Object Story and Significance:
This Shu Zhendong Chinese typewriter developed by the Commercial Press in Shanghai in the 1920s was the country's first mass-manufactured typewriter. It is a remarkable intricate piece of machinery that testifies to Chinese ingenuity in solving the puzzle of how to type in a language with thousands of characters. MOCA holds one of only three such typewriters in existence in the Western Hemisphere.
Post-Fire Condition:
There are many moving parts to this machine that are loose, cracking, and corroding. The wood base and drawer are warped and cracked. The rubber cylinders, stoppers, and feet have lost their shape and are tacky.
The machine has a heavy buildup of oily grime over all surfaces. This grime has accelerated corrosion such as to the copper alloy components that hold the printing tape. All surfaces of the typewriter have many abrasions, scratches, accretions, and water stain tidelines.
With your donation and sponsorship, we would:
Thoroughly clean all external and internal surfaces, reducing stains where possible
Remove corrosion products from around the ink tape canisters
Remove or reduce corrosion from the hundreds of type blocks
Stabilize loose components of the typewriter
Apply a coating to the metal surfaces that need protection from future corrosion issues