Past
过往
Special Events
特别活动
Past
过往
Special Events
特别活动
Past
过往
Special Events
特别活动
Past
过往
Special Events
特别活动
Past
过往
Special Events
特别活动
Past
过往
Special Events
特别活动
Past
过往
Special Events
特别活动
Past
过往
Special Events
特别活动
Past
过往
Special Events
特别活动
Past
过往
Special Events
特别活动
Past
过往
Special Events
特别活动
Past
过往
Special Events
特别活动
Past
过往
Special Events
特别活动
Past
过往
Special Events
特别活动
Past
过往
Special Events
特别活动
Past
过往
Special Events
特别活动
Past
过往
Special Events
特别活动
Past
过往
Special Events
特别活动
Past
过往
Special Events
特别活动
Past
过往
Special Events
特别活动
Past
过往
Special Events
特别活动
Past
过往
Special Events
特别活动
Past
过往
Special Events
特别活动
Past
过往
Special Events
特别活动
Past
过往
Special Events
特别活动
Past
过往
Special Events
特别活动
Past
过往
Special Events
特别活动
Past
过往
Special Events
特别活动
Past
过往
Special Events
特别活动
Past
过往
Special Events
特别活动
Past
过往
Special Events
特别活动
Past
过往
Special Events
特别活动
Past
过往
Special Events
特别活动
Past
过往
Special Events
特别活动
Past
过往
Special Events
特别活动
Past
过往
Special Events
特别活动
Past
过往
Special Events
特别活动
Past
过往
Special Events
特别活动
Past
过往
Special Events
特别活动
Past
过往
Special Events
特别活动
Past
过往
Special Events
特别活动
Past
过往
Special Events
特别活动
Past
过往
Special Events
特别活动
Past
过往
Special Events
特别活动
Past
过往
Special Events
特别活动
Past
过往
Special Events
特别活动
Past
过往
Special Events
特别活动
Past
过往
Special Events
特别活动
Past
过往
Special Events
特别活动
Past
过往
Special Events
特别活动
Past
过往
Special Events
特别活动
Past
过往
Special Events
特别活动
Past
过往
Special Events
特别活动
Past
过往
Special Events
特别活动
Past
过往
Special Events
特别活动
Past
过往
Special Events
特别活动
Past
过往
Special Events
特别活动
Past
过往
Special Events
特别活动
Past
过往
Special Events
特别活动
Past
过往
Special Events
特别活动
Past
过往
Special Events
特别活动
Past
过往
Special Events
特别活动
Past
过往
Special Events
特别活动
Past
过往
Special Events
特别活动
2019 MOCA Legacy Award Gala
November 13, 2019, 6:00 pm

–

11:00 pm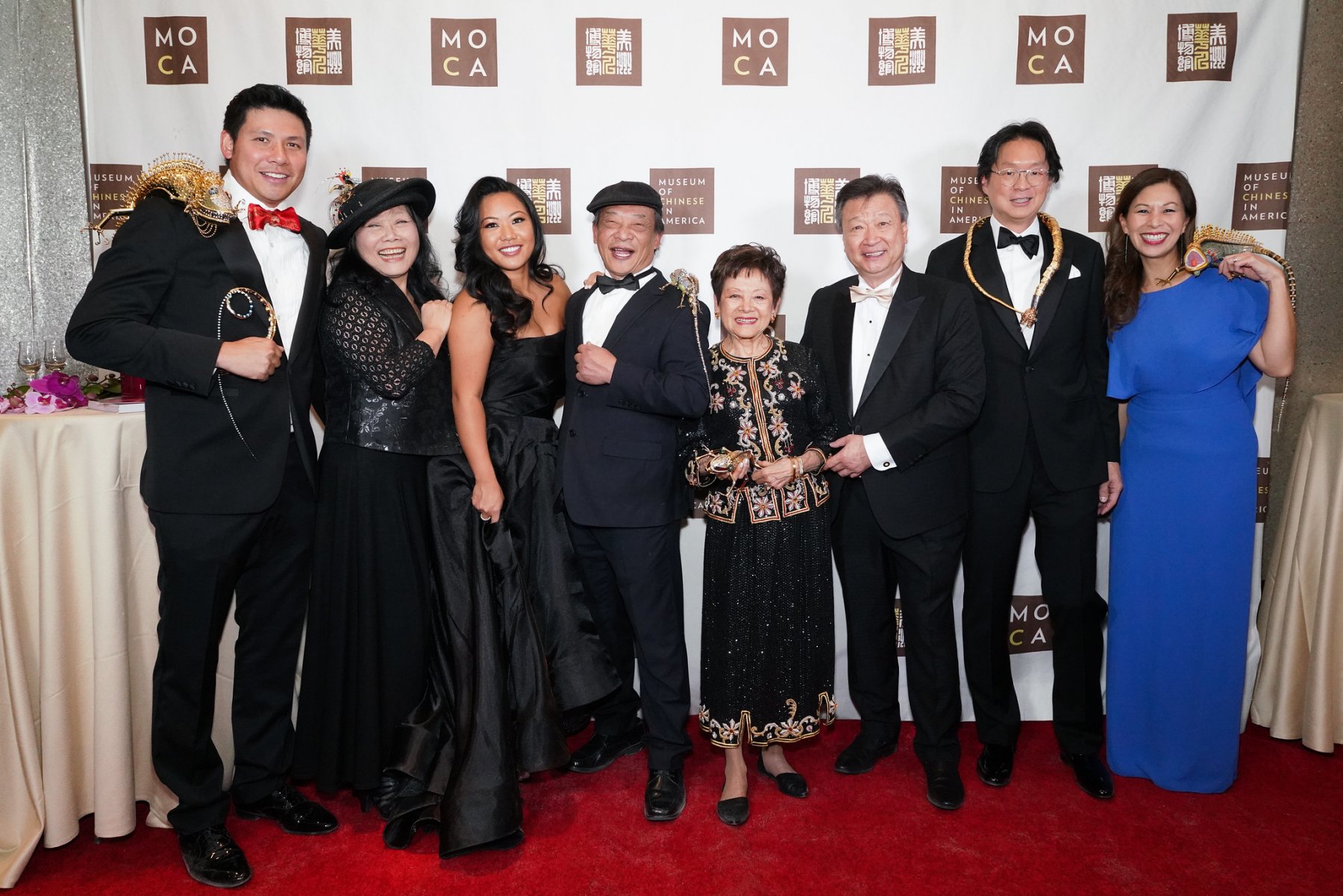 Dear MOCA Friends,
The Museum of Chinese in America celebrated its 39th anniversary with a full room of over 480 members of our community for the 2019 Legacy Awards Gala this week at the elegant Mandarin Oriental in New York City. We thank this year's honorees for being role models and trailblazers: The Tsai Family for their multi-generational artistic legacy; the Honorable Mae Yih, former Oregon State Senator who was the first Chinese American to ever be elected to a U.S. state legislature; Michelle Koo Hayashi and Jess Ting, M.D. for championing the transgender community through their documentary film Born to Be which tells the story of Dr. Ting's pioneering gender confirmation surgical practice and the courageous transition of his patients; and Tzi Ma, pioneering actor whose stage / TV / film performances have delighted audiences worldwide, challenged Hollywood stereotypes and broken down barriers for Asian American / Pacific Islanders.
Thank you to Cindy Cheung, stage / TV / film actress and Ed Lin, award-winning novelist for emceeing an evening of heartwarming performances by Ali Ewoldt and Jonny Lee Jr of excerpts from Jason Ma's Gold Mountain: The Musical and by the P.S. 124 Yung Wing School Theatre Club of 4th and 5th grade students.
But most of all, thank you to MOCA's community of board directors, trustees, artists, performers, scholars, authors, teachers, students, professionals, executives, entrepreneurs, thought leaders, supporters and members for coming to MOCA's 2019 Legacy Awards Gala and celebrating the Museum's 39th anniversary and the achievements of the Chinese in America and the role they have played in shaping the history of America. Your presence and support brought in over $1.1 million in gifts and pledges!
Among MOCA's announcements made on Gala evening, the Museum is excited to become an official charity partner again for the 2020 TCS New York City Marathon in celebration of the 50th anniversary of the TCS NYC Marathon and the 40th anniversary of MOCA!
Learn about our Gala honorees' stories by watching our videos here and viewing photos here from the evening. If you are moved by their journeys, please consider making a gift in honor of their contributions to the making of America.
With gratitude this season and always,
Gala Co-Chairs: Mary HL Chen, Maya Lin, and Patricia Pei
Nancy Yao Maasbach, President, and the MOCA team