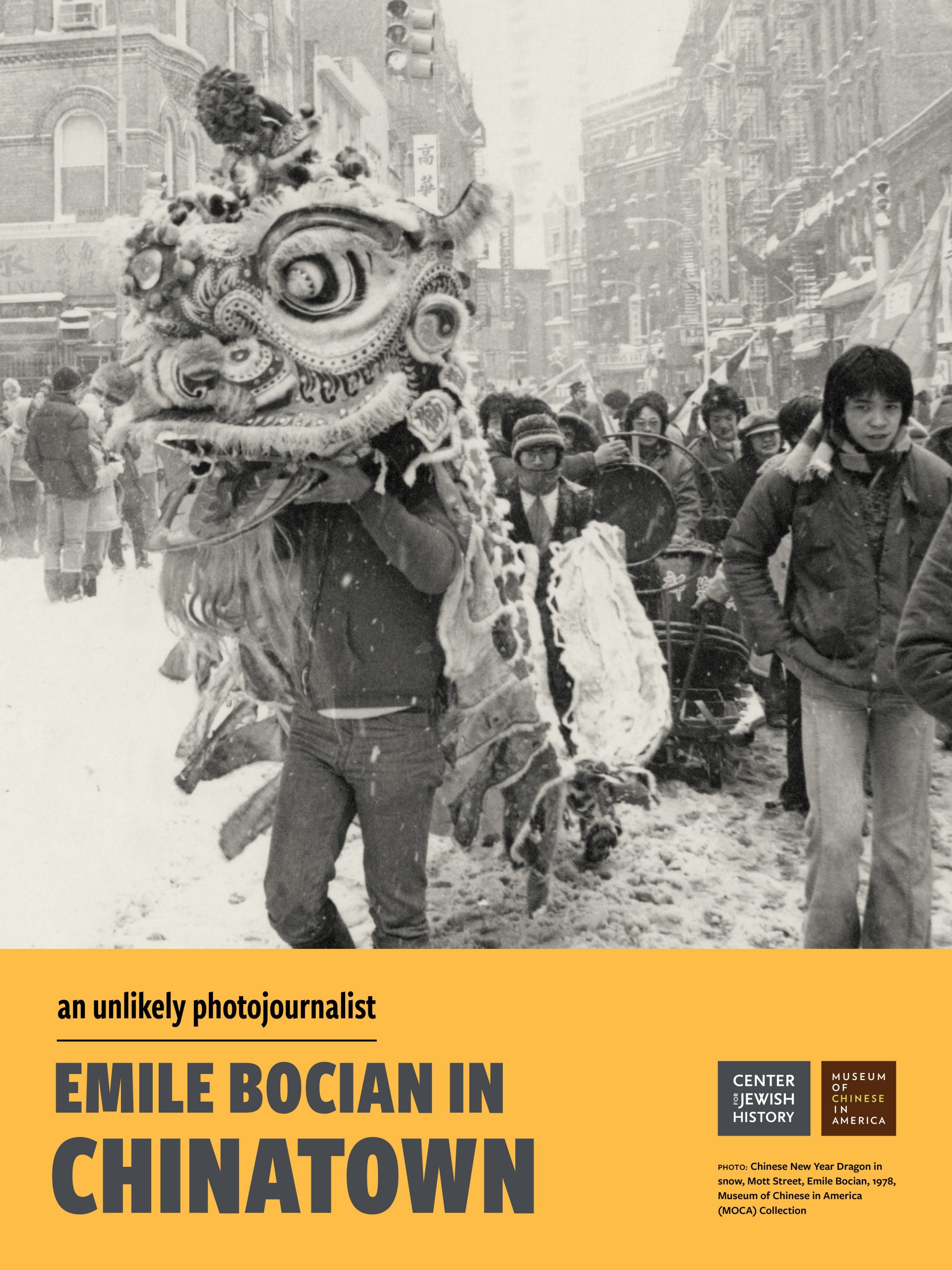 An Unlikely Photojournalist: Emile Bocian in Chinatown is a joint exhibition co-curated by MOCA and the Center for Jewish History (CJH), which can be viewed in person at CJH's galleries at 15 W. 16th Street, or virtually here. The show explores the life and photographs of European Jewish photographer Emile Bocian during his time working for the Manhattan Chinatown based newspaper, The China Post. Bocian's photographs of the Chinatown community, taken between the 1970s and 80s, showcase a vibrant, bustling, and growing immigrant community. Through this exhibition we hope to bring attention and awareness to the Chinatown community that is struggling and undergoing another major shift due to the global pandemic.
The exhibition is co-curated by Kevin Chu, MOCA's Registrar, and Lauren Gilbert, CJH's Senior Manager of Public Services.
An Unlikely Photojournalist: Emile Bocian in Chinatown is made possible in part by The David Berg Foundation's creation and support of The David Berg Rare Book Room, a major grant from the National Endowment for the Humanities: Exploring the Human Endeavor, public funds from the New York City Department of Cultural Affairs, and a Humanities New York CARES grant.