Past
过往
Events
活动
Past
过往
Events
活动
Past
过往
Events
活动
Past
过往
Events
活动
Past
过往
Events
活动
Past
过往
Events
活动
Past
过往
Events
活动
Past
过往
Events
活动
Past
过往
Events
活动
Past
过往
Events
活动
Past
过往
Events
活动
Past
过往
Events
活动
Past
过往
Events
活动
Past
过往
Events
活动
Past
过往
Events
活动
Past
过往
Events
活动
Past
过往
Events
活动
Past
过往
Events
活动
Past
过往
Events
活动
Past
过往
Events
活动
Past
过往
Events
活动
Past
过往
Events
活动
Past
过往
Events
活动
Past
过往
Events
活动
Past
过往
Events
活动
Past
过往
Events
活动
Past
过往
Events
活动
Past
过往
Events
活动
Past
过往
Events
活动
Past
过往
Events
活动
Past
过往
Events
活动
Past
过往
Events
活动
Past
过往
Events
活动
Past
过往
Events
活动
Past
过往
Events
活动
Past
过往
Events
活动
Past
过往
Events
活动
Past
过往
Events
活动
Past
过往
Events
活动
Past
过往
Events
活动
Past
过往
Events
活动
Past
过往
Events
活动
Past
过往
Events
活动
Past
过往
Events
活动
Past
过往
Events
活动
Past
过往
Events
活动
Past
过往
Events
活动
Past
过往
Events
活动
Past
过往
Events
活动
Past
过往
Events
活动
Past
过往
Events
活动
Past
过往
Events
活动
Past
过往
Events
活动
Past
过往
Events
活动
Past
过往
Events
活动
Past
过往
Events
活动
Past
过往
Events
活动
Past
过往
Events
活动
Past
过往
Events
活动
Past
过往
Events
活动
Past
过往
Events
活动
Past
过往
Events
活动
Past
过往
Events
活动
Past
过往
Events
活动
MOCA COOKS
Auntie Tina's Tang Yuan/Sweet Rice Balls
February 26, 2021, 4:00 pm

–

5:00 pm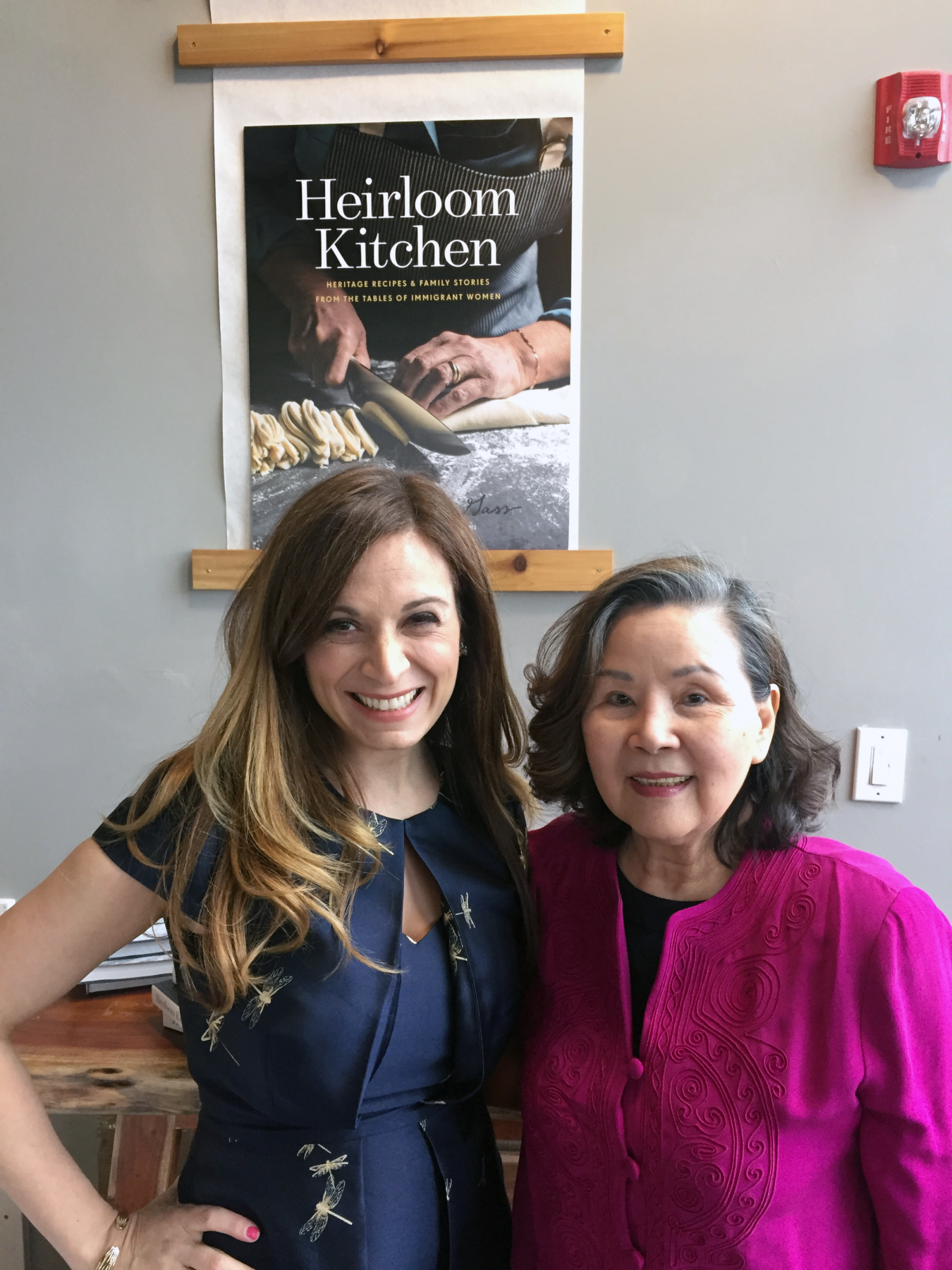 ---
Did you ring in the Lunar New Year? Let's end our monthlong celebrations with this super special dessert Tang Yuan/Sweet Rice Balls for the Lantern Festival! Join MOCA virtually and learn the secrets to creating your own delicious tang yuan with published home cook Tina Yao, whose famous recipes are immortalized in the book Heirloom Kitchen by Anna Francese Gass.
"Tang Yuan," as it's referred to in Southern China, and "Yuan Xiao" in the North, is a versatile dumpling with a chewy and sticky texture. It can either be served in its simplest form, as plain white balls, or stuffed with fillings like black sesame, red bean, or peanut paste. The pronunciation and round shape of Tang Yuan are associated with reunions and being together—团团圆圆 túan túan yúan yúan.
Pulled from one of her personal recipes, Auntie Tina will walk the audience through the process of making these fragrant, satisfying tang yuan (think of mochi but in a sugary broth). Once the dessert has been fully prepared and everyone is ready to dig in, Auntie Tina will talk with MOCA President, Nancy Yao Maasbach about her experience of being featured in the critically acclaimed Heirloom Kitchen: Heritage Recipes and Family Stories from the Tables of Immigrant Women, a book celebrating the culinary traditions of strong, empowered immigrant women and their contributions to the remarkable diversity of American food.
Please note that your ingredients should be pre-measured before the beginning of the session. The ingredient list and detailed preparation steps will be accessible in a downloadable link in the registration email. Making Tang Yuan is as fun as eating them and nearly as easy. Soft and forgiving, the glutinous rice flour dough is simple to form and patch, no rolling pin needed!
Stay up to date at MOCA's website www.mocanyc.org or sign up for MOCA's monthly e-newsletter.
Follow MOCA on Instagram, Facebook, Twitter and TikTok at @mocanyc; and WeChat at MOCANYC_USA.
PURCHASE HEIRLOOM KITCHEN COOKBOOK
---
MOCA has not skipped a beat since its temporary closure in March 2020. We've been converting our programs to online offerings and creating new digital content through multiple platforms, always free of charge—because history matters. We are facing tremendous financial losses due to COVID-19. We hope you'll consider making a gift to become part of a continuing lifeline for MOCA. No amount is too little and we greatly appreciate your generosity. Your contribution helps sustain our beloved institution and supports the creation of new, online programming that will bring comfort and inspiration to more communities.
This program is brought to you by MOCA friends and partners, including Bloomberg Philanthropies.