Past
过往
Events
活动
Past
过往
Events
活动
Past
过往
Events
活动
Past
过往
Events
活动
Past
过往
Events
活动
Past
过往
Events
活动
Past
过往
Events
活动
Past
过往
Events
活动
Past
过往
Events
活动
Past
过往
Events
活动
Past
过往
Events
活动
Past
过往
Events
活动
Past
过往
Events
活动
Past
过往
Events
活动
Past
过往
Events
活动
Past
过往
Events
活动
Past
过往
Events
活动
Past
过往
Events
活动
Past
过往
Events
活动
Past
过往
Events
活动
Past
过往
Events
活动
Past
过往
Events
活动
Past
过往
Events
活动
Past
过往
Events
活动
Past
过往
Events
活动
Past
过往
Events
活动
Past
过往
Events
活动
Past
过往
Events
活动
Past
过往
Events
活动
Past
过往
Events
活动
Past
过往
Events
活动
Past
过往
Events
活动
Past
过往
Events
活动
Past
过往
Events
活动
Past
过往
Events
活动
Past
过往
Events
活动
Past
过往
Events
活动
Past
过往
Events
活动
Past
过往
Events
活动
Past
过往
Events
活动
Past
过往
Events
活动
Past
过往
Events
活动
Past
过往
Events
活动
Past
过往
Events
活动
Past
过往
Events
活动
Past
过往
Events
活动
Past
过往
Events
活动
Past
过往
Events
活动
Past
过往
Events
活动
Past
过往
Events
活动
Past
过往
Events
活动
Past
过往
Events
活动
Past
过往
Events
活动
Past
过往
Events
活动
Past
过往
Events
活动
Past
过往
Events
活动
Past
过往
Events
活动
Past
过往
Events
活动
Past
过往
Events
活动
Past
过往
Events
活动
Past
过往
Events
活动
Past
过往
Events
活动
Past
过往
Events
活动
Past
过往
Events
活动
MOCA MIXOLOGY
Festive Cocktail HONG BAO with Eddy Buckingham of The Tyger
February 22, 2021, 4:00 pm

–

5:00 pm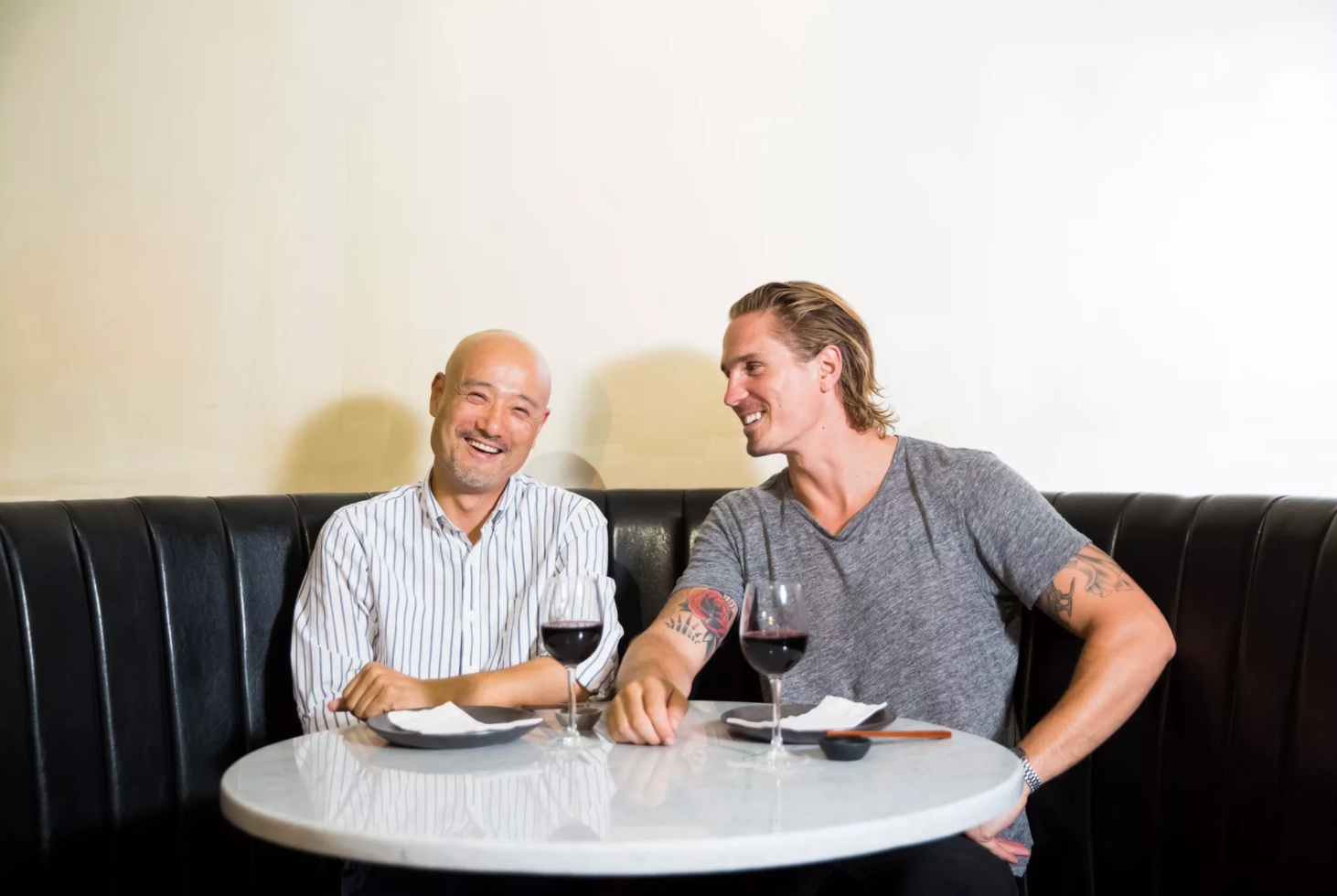 ---
Join MOCA virtually and learn the secrets to creating your own delicious and colorful cocktail named HONG BAO/RED ENVELOPE, exclusively curated by Eddy Buckingham, owner of The Tyger and Chinese Tuxedo. Highly rated and recommended by RESY – "At the Tyger, the Chinese Tuxedo team puts the food they love to eat on display, making pit stops in Pakistan for curries, Singapore for street food, Cambodia for fried chicken, and Malaysia for fried rice. Think of it as a chef's curated best of East Asian cuisine, with a twist or two — all in in one rambunctious neighborhood joint."
Mr. Buckingham will first lead the audience through the process of making this festive cocktail HONG BAO. Once the cocktail is poured into a glass, cheers and sip your cocktails as Mr. Buckingham shares the stories and inspirations behind The Tyger's Pan-Asian cuisine with MOCA President, Nancy Yao Maasbach.
Please note that your ingredients should be ready before the beginning of the session. The suggested ingredients include 1.5 oz Volcan Tequila Blanco, 0.5 oz Baijiu (substitute with an additional 0.5 oz Tequila if Baijiu is unavailable), 0.75 oz Fresh Lime Juice, 0.5 oz Aquafaba (for texture, substitute with egg white), 0.5 oz Red Wine, (preferably full-bodied reds such as Merlot or Cabernet Franc), and 4-5 Whole Raspberries.
The Tyger now offers Indoor Dining and continues to offer outdoor dining in the Greenhouse and On-Street Booths. The Outdoor Booths can seat up to 8 people with heaters under the seats to keep you warm. The Greenhouse is also covered from the rain and snow, socially distanced and heated!
Stay up to date at MOCA's website www.mocanyc.org or sign up for MOCA's monthly e-newsletter.
Follow MOCA on Instagram, Facebook, Twitter and TikTok at @mocanyc; and WeChat at MOCANYC_USA.
Eddy Buckingham is an Australian-born restaurateur/mixologist with over 20 years of experience in the hospitality industry. He is the owner of two renowned Asian fusion eateries, Chinese Tuxedo, in Chinatown, Manhattan, and the newly opened, The Tyger, in SOHO. Currently, he resides in New York and handles the daily functions of The Tyger.
The Tyger is a full-service East Asian restaurant at the border of Soho and Chinatown. Their kitchen is helmed by International chef Paul Donnelly and offers contemporary cuisine inspired by food traditions from across East Asia not typically found in NYC restaurants. Bright, vibrant, aromatic, and fresh produce will evoke the dining experiences of Thailand, Malaysia, Australia, and beyond. From the same team that brought you Chinese Tuxedo.
---
MOCA has not skipped a beat since its temporary closure in March 2020. We've been converting our programs to online offerings and creating new digital content through multiple platforms, always free of charge—because history matters. We are facing tremendous financial losses due to COVID-19. We hope you'll consider making a gift to become part of a continuing lifeline for MOCA. No amount is too little and we greatly appreciate your generosity. Your contribution helps sustain our beloved institution and supports the creation of new, online programming that will bring comfort and inspiration to more communities.
This program is brought to you by MOCA friends and partners, including Bloomberg Philanthropies.