The 2023 Museum of Chinese in America (MOCA)'s Legacy Awards Gala will be held at Capitale on Wednesday, November 8th,  in New York City. Since its first gala in 1995, MOCA has celebrated the outstanding contributions and accomplishments of nearly 100 individuals, families, and entities whose service as pioneers, role models, and leaders has paved the way for generations. This year, we honor five pioneering figures from the world of journalism, law, education, and technology including Editor in Chief of the Texas Tribune, Sewell Chan; Chinatown community elder and national leader of the Lee Family Association, and president emeritus of the Chinese Chamber of Commerce NY, Ho Kew Lee; CUNY Queens College President, Frank Wu; Sylvia Fung Chin, Partner of counsel at White & Case LLP; and tech innovator Tracy Chou, founder of Block Party. There will be a special tribute to HT Chen and performances from HT Chen & Dancers, the resident dance company of Chen Dance Center.
Capitale, 130 Bowery
Wednesday, November 8, 2023
6:00 pm Cocktails
7:00 pm Awards Program
---
Legacy Award 2023 Honorees
Sewell Chan
Editor-in-Chief, Texas Tribune
Sewell Chan
 joined The Texas Tribune, a nonprofit, nonpartisan, digital newsroom that covers state government, in October 2021 as its editor-in-chief. Previously he was a deputy managing editor and then the editorial page editor at the Los Angeles Times, where he oversaw coverage that was awarded a Pulitzer Prize for editorial writing in 2021. Chan worked at the New York Times from 2004 to 2018, as a metro reporter, Washington correspondent, deputy Op-Ed editor, and international news editor.
He began his career as a local reporter at the Washington Post in 2000. A child of Chinese immigrants from Guangdong and Hong Kong, Chan was born on the Lower East Side, grew up in Brooklyn and Queens, and attended Hunter College High School. He was the first in his family to graduate from college. He has a degree in social studies from Harvard and a master's in political science from Oxford, where he studied on a British Marshall scholarship. He serves on the boards of Columbia Journalism Review, Freedom House, and Harvard Magazine. He is a member of PEN America, the Council on Foreign Relations, and numerous journalism organizations. He was elected to the board of the Pulitzer Prizes in 2022.
---
Sylvia Fung Chin
Partner of Counsel, White & Case LLP

Sylvia Chin joined White & Case, a global law firm, more than 40 years ago, becoming the first Asian American woman partner in its New York office in 1986. She is experienced in corporate and commercial financings with an emphasis on asset-based financing transactions. She served as Administrative Partner of the New York office and started the firm's Asian Affinity Network. She is also on the firm's New York Women's Alliance Leadership Council.
She was a member of the first Board of the Asian American Bar Association of New York and was elected President from 1994 to 1996. She is currently President of the Asian American Law Fund of New York, the nonprofit arm of AABANY and also serves on AABANY's Anti-Asian Violence Task Force. Her recent work with the Task Force includes acting as Co-Executive Editor of AABANY's 2022 report, Endless Tide: The Continuing Struggle to Overcome Anti-Asian Hate in New York. Her current project is assisting on a video of voices against Anti-Asian violence hate. She was born in New York City of immigrant parents and grew up on the Upper West Side of Manhattan and in Queens.
Sylvia was appointed DEI Officer of the ABA's Business Law Section and is a member of the ABA Standing Committee on Pro Bono, the ABA Diversity, Equity and Inclusion Advisory Council and the ABA Fund for Justice and Education. She is passionate about her pro bono work and also serves on the Pro Bono Committees of AABANY and New York County Lawyers Association and as Co-Chair of the First Judicial District of the NY Bar Foundation. She has also advised Women's World Banking, a global nonprofit that seeks to empower women through financial inclusion, for more than 40 years. She teaches secured transactions as an adjunct professor at Fordham Law School and is a member of the American Law Institute. Past positions include President of the American College of Commercial Finance Lawyers and President of the American College of Investment Counsel.
---
Tracy Chou
Founder & CEO, Block Party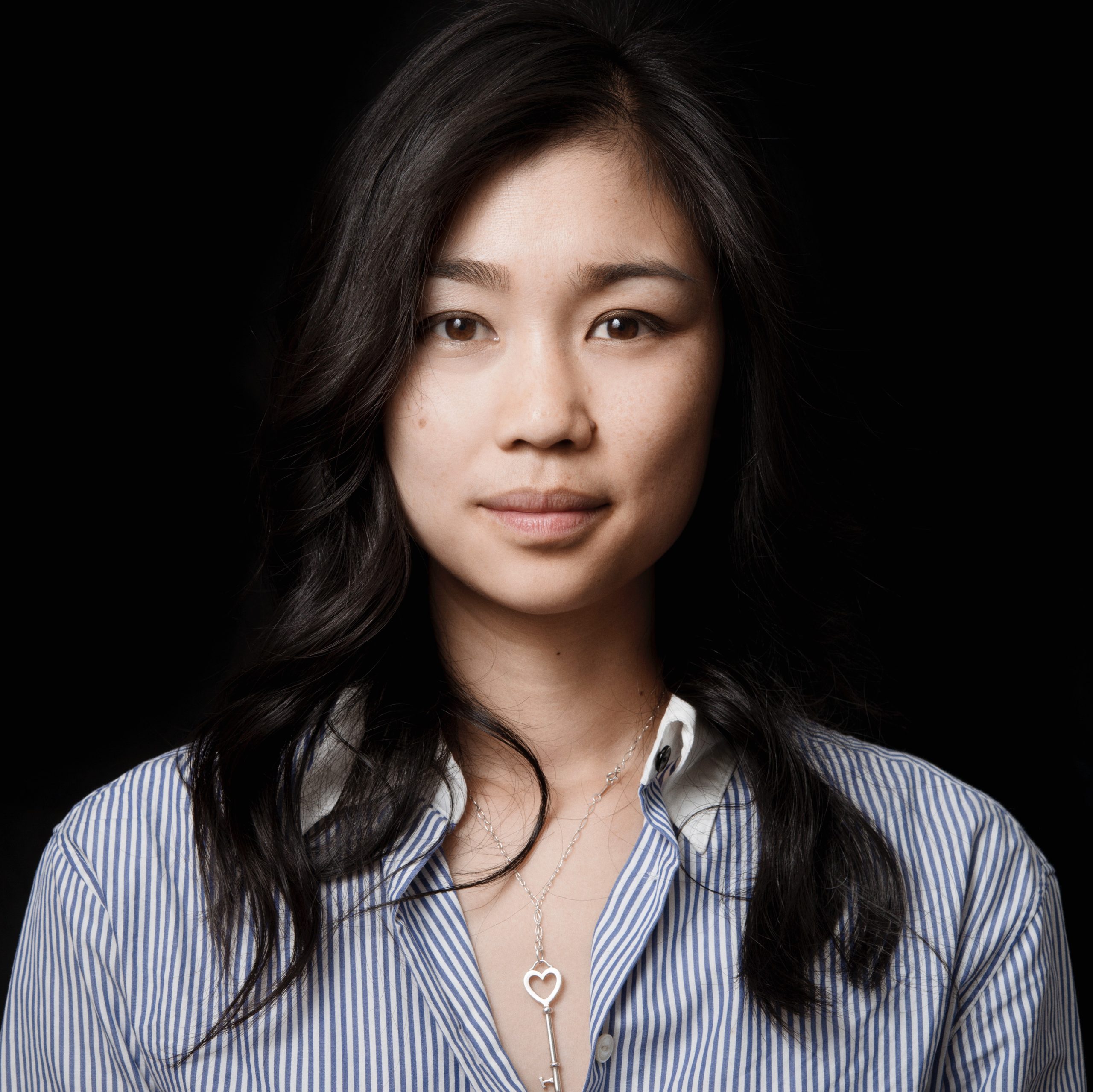 Tracy Chou
is an entrepreneur and software engineer known for her work advocating for diversity and inclusion in tech. She is currently the founder and CEO of Block Party, which builds tools for online safety and anti-harassment. She is also a co-founder of Project Include, a non-profit working to create a tech ecosystem where everyone has a fair chance to succeed. In 2013, her Medium article "Where are the numbers?" helped jumpstart the practice of tech companies disclosing their diversity data. Tracy was an early engineer at Pinterest, Quora, and the U.S. Digital Service.
---
Ho Kew Lee
Elder, National Lee Family Association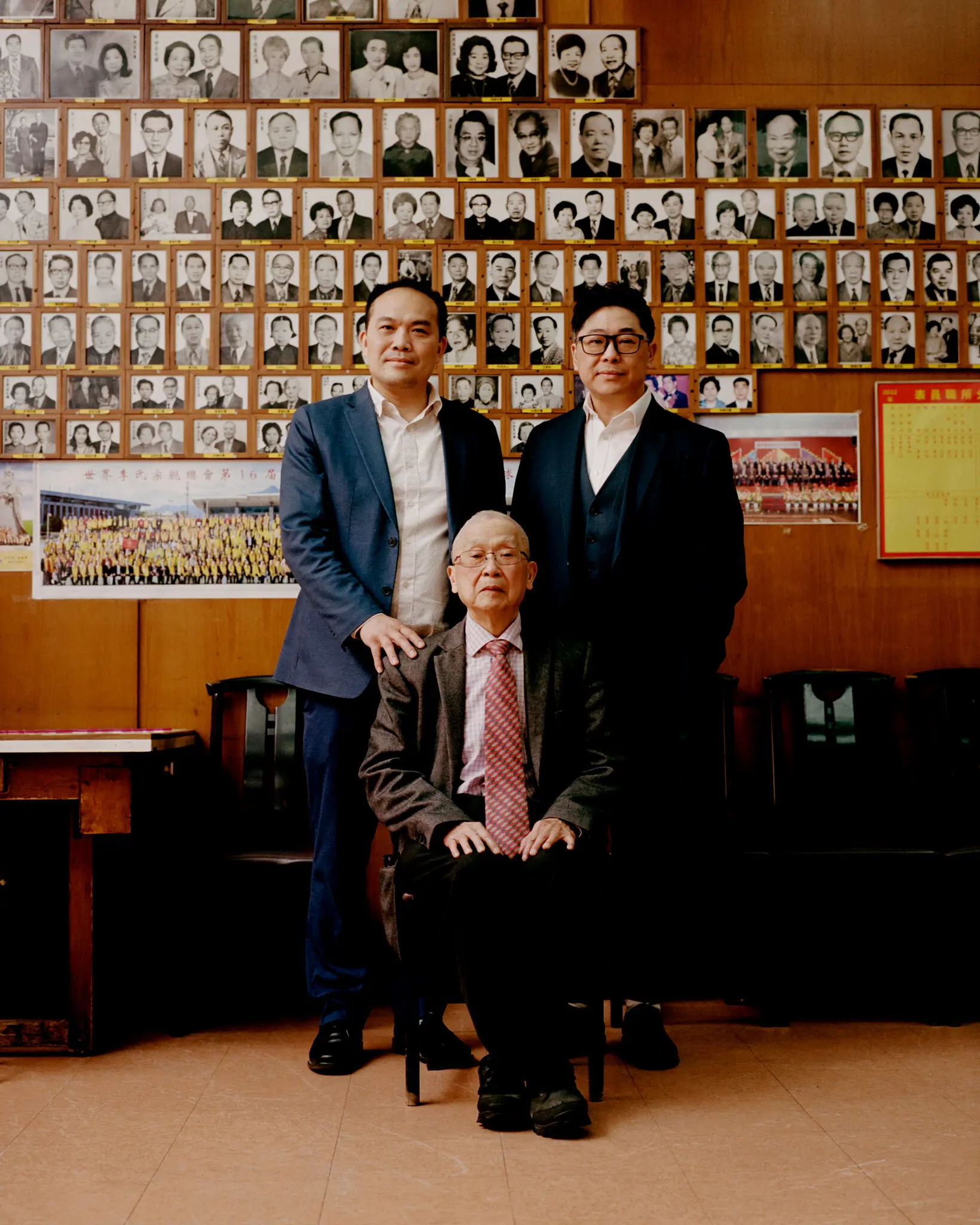 Mr. Lee whose 86 years were spent mostly in NYC's Chinatown, has lived a life that mirrors the growth and evolution of the Chinese in America. Long known for his generosity and leadership in century-old entities such as the Chinese Chamber of Commerce and the Lee Family Association here in New York, Mr. Lee continues to be a consistent stalwart of old Chinatown. This Chinatown that gave root to the museum and its collection – believed to be the largest of the Chinese diaspora in the US – is thanks to the commitment and dedication of individuals such as Mr. Lee ensuring that this cultural and economic enclave not just survives its early years but thrive, despite racism and exclusion.
---
Frank Wu
President, Queens College, CUNY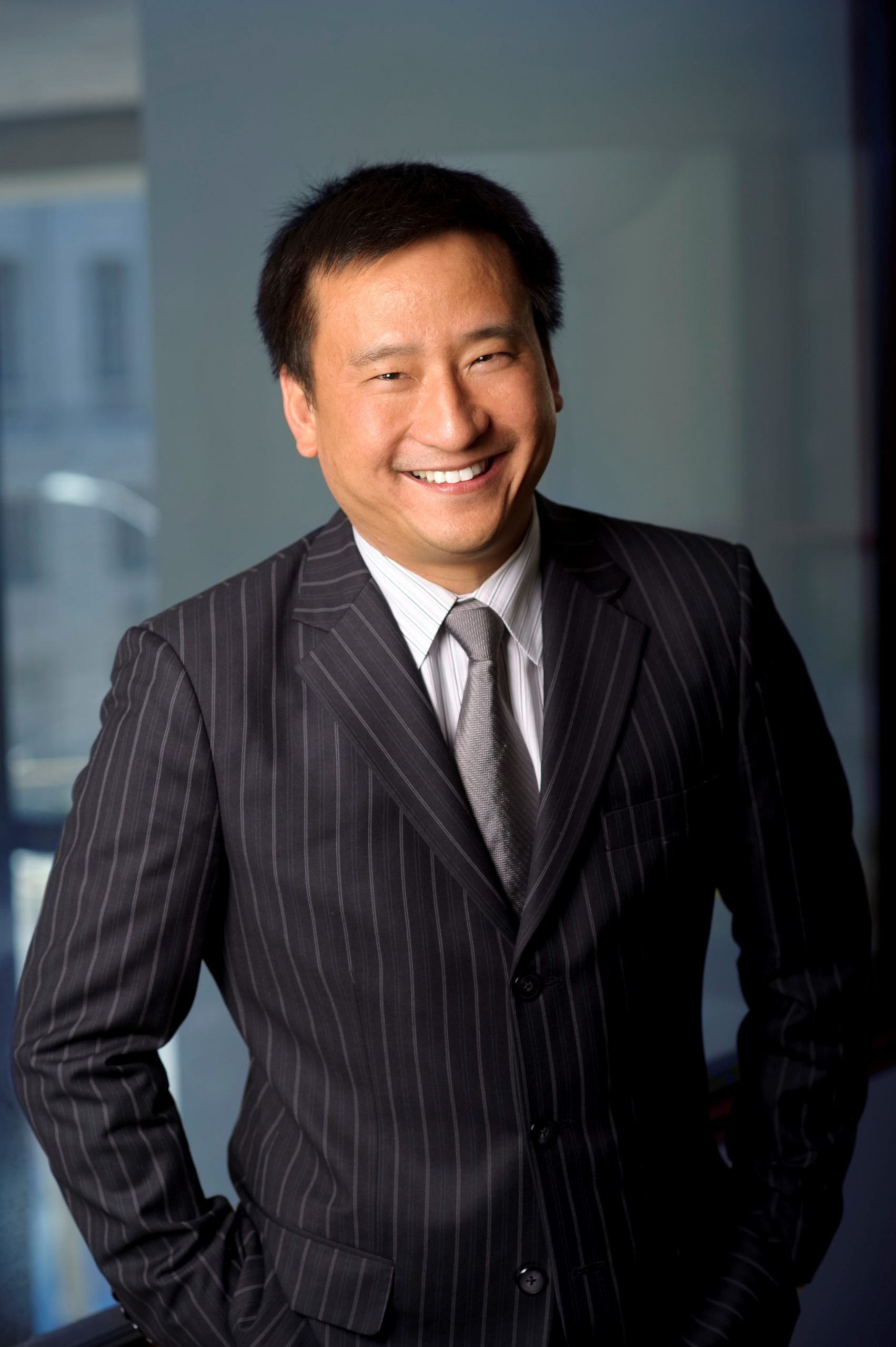 Frank H. Wu serves as the eleventh President of Queens College. Prior to joining the City University of New York (CUNY) system, Frank served as Chancellor & Dean, and then William L. Prosser Distinguished Professor at the institution now known as UC College of the Law, San Francisco. Before joining UC Law San Francisco, he was a member of the faculty at Howard University, the nation's leading historically black college/university (HBCU), for a decade. He served as Dean of Wayne State University Law School in his hometown of Detroit.
Frank is dedicated to civic engagement. He was appointed by the federal Department of Education during the Obama administration to its National Advisory Committee on Institutional Quality and Integrity (NACIQI), which advises the administration on higher education accreditation, serving for nine years, including as Vice-Chair. He was a Trustee of Gallaudet University, the only university in the world dedicated to deaf and hard of hearing persons, from 2000 to 2010, and Vice-Chair for the final four years of his tenure. He was a Trustee of Deep Springs College, a highly-selective full-scholarship school enrolling twenty-six on a student-run cattle ranch near Death Valley, where he previously taught for several short periods; he served nine years, during the transition to co-education.
Frank is the author of Yellow: Race in America Beyond Black and White, and co-author of Race, Rights and Reparation: Law and the Japanese American Internment. Prior to his academic career, he held a clerkship with the late U.S. District Judge Frank J. Battisti in Cleveland and practiced law with the firm of Morrison & Foerster in San Francisco. He received a B.A. from the Johns Hopkins University and a J.D. with honors from the University of Michigan.
---
Special Tribute to H.T. Chen (1947-2022)
with Performances by HT Chen & Dancers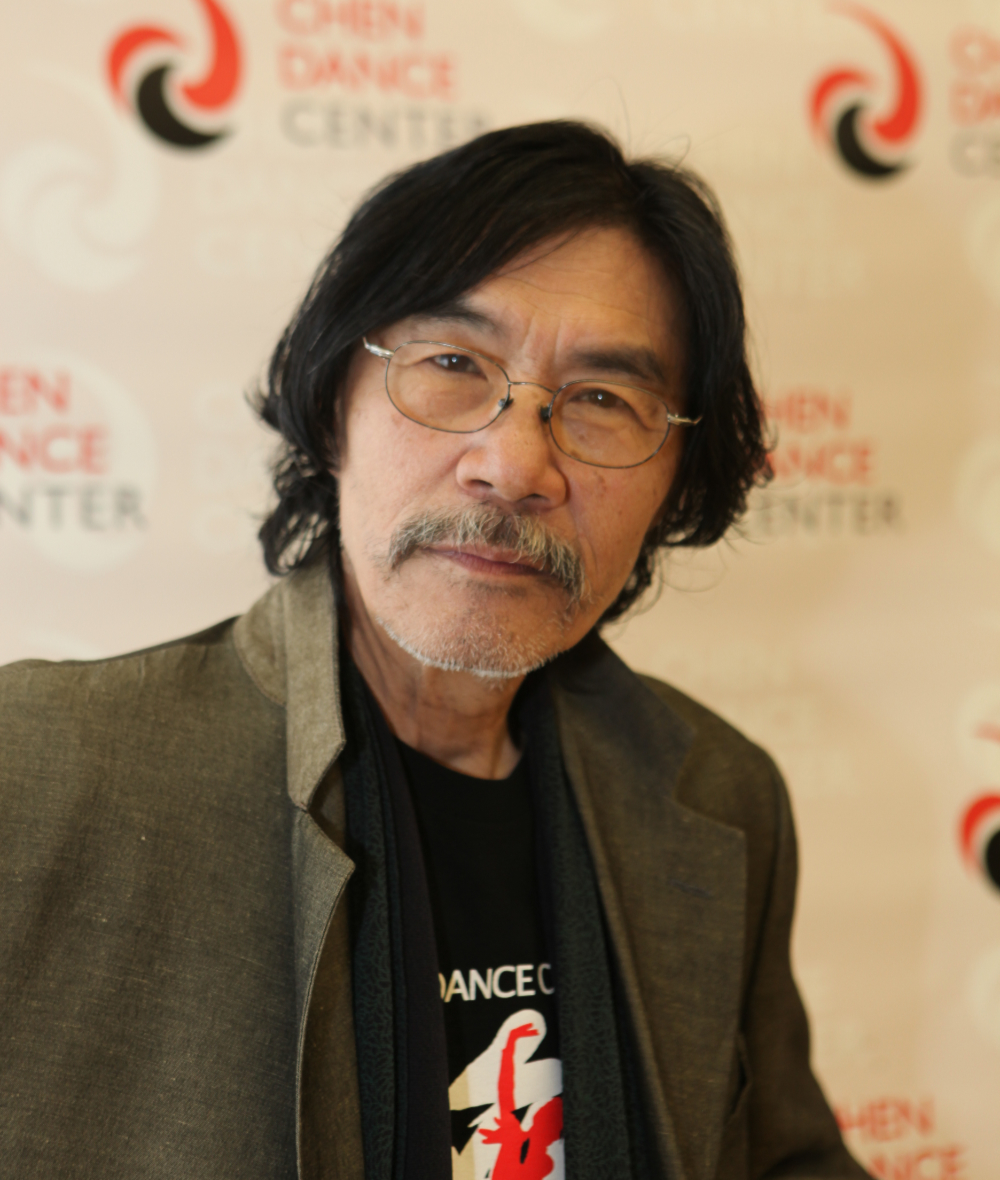 H.T. Chen
-Artistic Director and Founder of Chen Dance Center–a cultural center comprised of a company, school, and theater in the heart of NYC's Chinatown for 4 decades. As a choreographer, H.T. was a positive voice for his community and created a body of work that addressed themes of Chinese-American labor, immigration, and acculturation. His background in traditional and contemporary dance was influenced by several years of work at La MaMa Experimental Theatre.
H.T. Chen's professional credits include choreographing and performing in Off-Broadway productions, television, and the concert stage. He has taught at the Navajo Community College and the New York University Department of Dance and Dance Education. Mr. Chen worked with Dance Theater Workshop's National Performance Network and coordinated the Asian Arts Partnership Program (AAPP), which served as an ongoing cultural exchange between American and Asian artists. Mr. Chen has also been an Arts America speaker for the United States Information Service (U.S.I.S.) on the Island of Mauritius.
H.T. Chen was the recipient of numerous awards, including Fellowships from the National Endowment for the Arts; a New York State CAPS grant; a Jerome Foundation grant; and a Meet the Composer grant. H.T. Chen & Dancers received the New York State Governor's Awards for artistic achievement and contributions to communities. Mr. Chen was the recipient of the BESSIES Special Citation, the Mayor's Award for Arts and Culture, a Lifetime Achievement Award from The Organization of Chinese Americans, and the Special Recognition Award for Community Service from the CUNY Asian Alumni Association. H.T. also served on the boards of Dance/USA, Dance Theater Workshop, and Pan Asian Repertory Theatre. Mr. Chen was a graduate of the University of Chinese Culture in Taiwan, The Juilliard School, and New York University. In 2021, H.T. Chen and Dian Dong served as Grand Marshals of the NYC DanceParade.Together, they also created a K-12 curriculum for Tracing Footsteps –Into the Heart of Chinatown for the NYC DOE in 2021.
---
Master of Ceremony
Fang Du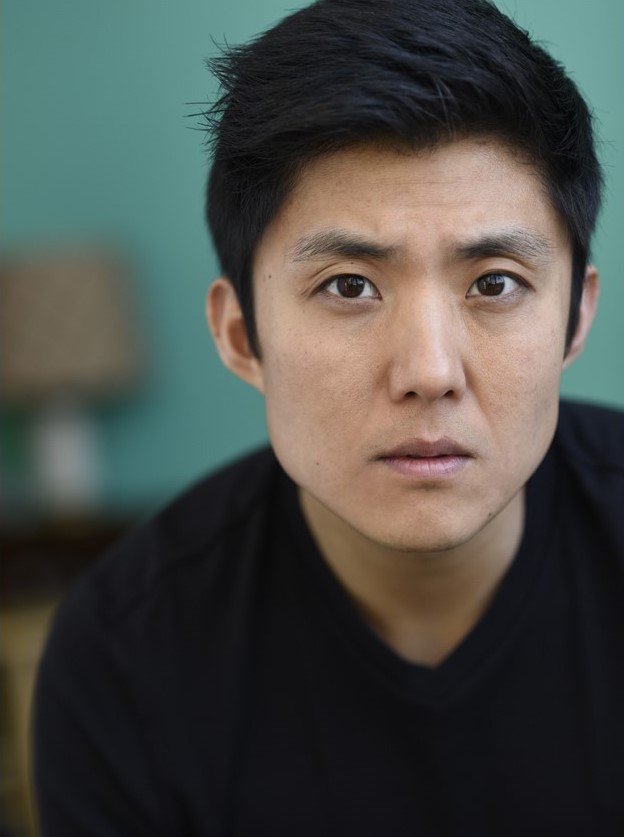 Fang Du was born in Dandong, China, although he's called NYC home for over a decade.  As an actor of Chinese descent and an immigrant, he is passionate about sharing stories that uncover and celebrate the experiences of marginalized groups in America. His work has included national tours such as Thoroughly Modern Millie and performances at New York theaters such as MTC, La Mama, and CSC, as well as regional performances like Henry V at the Arkansas Rep. Fang Du has also appeared in films like In A New York Minute, Starring Jerry as Himself, and The Assistant.  He has been featured in numerous TV shows like Madam Secretary, The Blacklist, The Haves and the Have Nots, Mr. Robot, and Two Sentence Horror Stories. He received his MFA from Columbia University and his BA from the University of Virginia and is a proud member of SAG-AFTRA. In his free time, he loves traveling with his wife and daughter.
---
Tickets & Sponsorships
Individual Ticket: $1,000
VIP Individual Ticket: $2,500
Table Sponsorships
Lacquer Table: $10,000
Bronze Table: $15,000
Silver Table: $25,000
Gold Table: $50,000
Jade Table: $88,000
Table Sponsorship Benefits for a table of 10, a full-screen acknowledgment in the digital evening program and on the gala event website with a logo, verbal recognition during the gala program, and acknowledgment in the annual report.
Advertising
Digital Program – 5.5″ x 8.5″ full-screen acknowledgment: $3,000
**Please send full-screen acknowledgments (5.5" x 8.5") and/or corporate logos in 300 dpi, camera-ready PDF files or JPEG images to Ellen Luo at development@mocanyc.org by Friday, October 27, 2023.**
RSVP by OCTOBER 20, 2023. For inquiries, please contact Ellen Luo at development@mocanyc.org or 646.643.8378

If you cannot attend the event, please consider making a donation.