Let's celebrate the Year of the Tiger with some delicious homemade tang yuan! Tang yuan, glutinous rice balls with sweet or savory fillings, are a traditional treat enjoyed during Lunar New Year. In Chinese, the name sounds like "reunion," so they represent togetherness and unity. Celebrate the upcoming Lantern Festival with this meaningful and tasty dish.
In this workshop you will learn to:
make a tang yuan dough
make black sesame seeds (powder) filling and red bean paste filling
wrap tang yuan
boil tang yuan
freeze and store them
This event is free to the public. To join, simply register here! Please note that this workshop will be recorded via Zoom and available on Facebook Live.
COOK: Click here for the full recipe!
SHOPPING LIST 
We'll prepare approximately 12 tang yuan. We will only use a small portion of some of the ingredients on this list.
1 packet of red bean paste
1 packet of black sesame powder
Glutinous (sweet) rice flour
2 tbsp lard or butter; margarine or coconut oil, if you're vegan
2 tbsp sugar
Red food coloring (optional, if you have it)
PRE-CLASS PREPARATION
Gather all ingredients and cooking utensils you will need and place them on your kitchen counter before the class.
COOKWARE
Measuring cups
Measuring spoons
Butter knives
Small plates
Spoons
Mixing bowls
Small or medium-sized soup pot
Saran wrap
Small baking sheet
Ziploc bags for storing tang yuan
Serving bowls
ABOUT COOKING INSTRUCTOR YE YE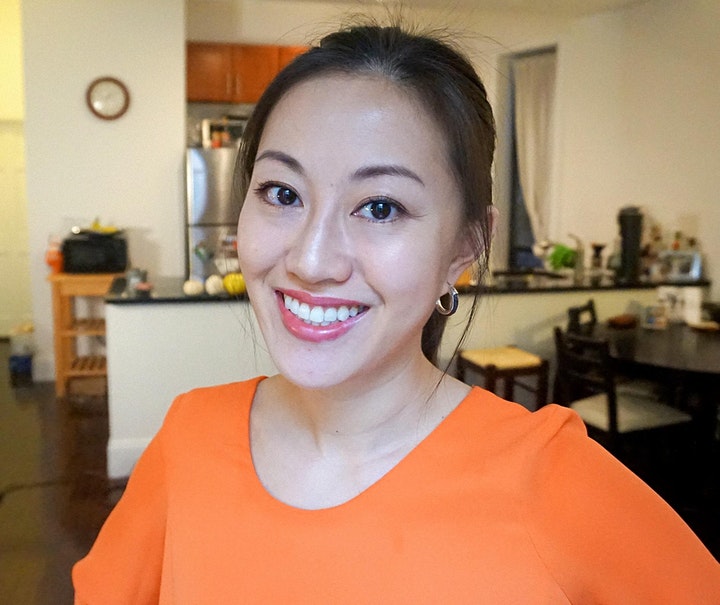 Ye Ye has been teaching cooking classes full time – first in person and now virtually – to both adults and children. She was born and raised in Suzhou, a beautiful city in eastern China, and is now based in New York City.
---
Family Festivals are supported, in part, by public funds from the New York City Department of Cultural Affairs, in partnership with the City Council; by the New York State Council on the Arts with the support of Governor Kathy Hochul and the New York State Legislature; and by an award from the National Endowment for the Arts.