Are you ready for the Lunar New Year? We sure are, but Daisy's not quite ready to celebrate. When she travels to China for the Lunar New Year, she ends up grumpy. Can Yeh-Yeh save the day by putting a smile on her face?
Begin your celebrations early at this exciting meet and greet with author Katrina Moore and illustrator Xindi Yan. Follow along as Katrina reads their new book Grumpy New Year and then stick around for an especially grumpy (but cute!) drawing activity with Xindi. Best for children ages 4-8. Older and younger siblings are welcome. A book signing will follow the reading!
This event is free to the public. Reservations are encouraged, but not required. To RSVP, simply register here!
About the Book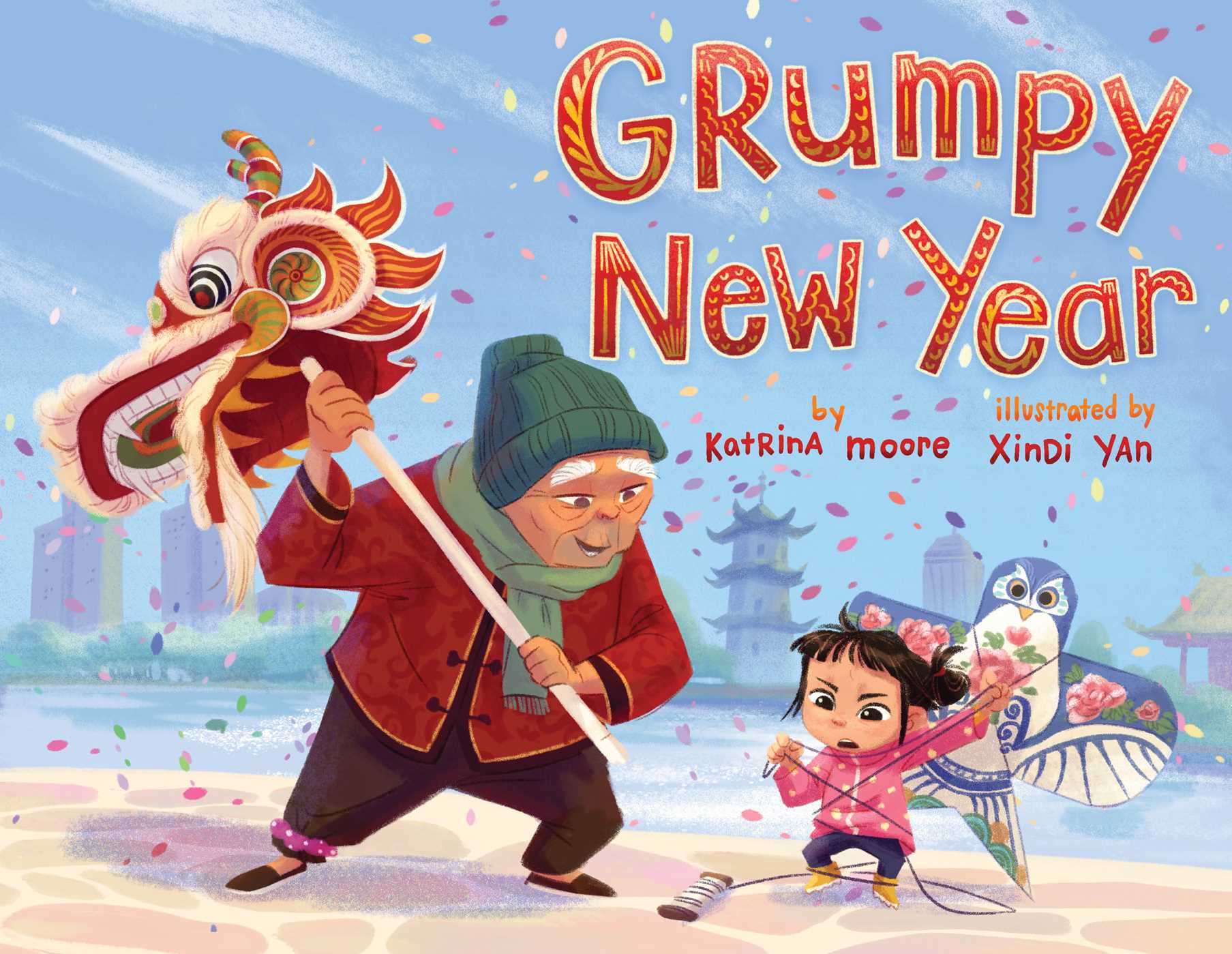 This funny and heartwarming follow-up to Grandpa Grumps celebrates Lunar New Year and the love of a doting grandparent.
Daisy is traveling to China, and she's excited to see her Yeh-Yeh again! She has big plans for all the fun they'll have together in preparation for Lunar New Year, like flying kites and making jiao zi. But when she arrives, she has trouble sleeping and is less jolly than she hoped. Throughout the week, Yeh-Yeh tries all sorts of things to help her have a fun holiday and get her past her grumpiness. Will Daisy be able to get some rest and have one perfect day before she goes home?

About the Author
Katrina Moore (top left) writes and teaches in a part of New Jersey just outside Philadelphia. She's also taught in Maryland, Massachusetts, and New York after earning an MA in elementary education. Her mission is to create books that children will hug for ages, like One Hug, Grandpa Grumps, and the Teeny Houdini series. When not teaching elementary school kids or writing, she's cooking without a recipe, painting outside the lines, or snuggling up with her two kids, husband, Pomapoo pup, and of course, a cozy book. Find out more about Katrina at katrinamoorebooks.com.
About the Illustrator
Xindi Yan (top right) left behind a small city in China, traveling thousands of miles to New York to realize her dream of being a published artist. She received a BFA in illustration from Pratt Institute and has worked as an illustrator for the gaming industry and for children's books, some of which include Grandpa Grumps, Sylvia Rose and the Cherry Tree, The Itty-Bitty Witch, and the Craftily Ever After series. She currently lives in Brooklyn with her husband, and dreams about having a puppy in the near future. See more of Xindi's work at xindiyanart.com.
About the Publisher
Little Bee Books is a children's book publisher dedicated to making high-quality, creative, and fun books for busy little bees ages 0 through 14. Through three imprints dedicated to children's, middle grade and licensed titles, Little Bee Books offers an inspired selection of early learning concept books, board books, novelty books, activity books, picture books, chapter books, nonfiction, gift sets, and more. For more information, please visit littlebeebooks.com.
Buy the Book!
Grumpy New Year and other books written by Katrina Moore and illustrated by Xindi Yan are available for purchase at Yue & Me books, McNally Jackson, Indie Magic, Bookshop and booksellers near you. They make the perfect gift for young readers, just in time for Lunar New Year!
---
MOCAKIDS Meet & Greets are supported, in part, by public funds from the New York City Department of Cultural Affairs, in partnership with the City Council; by the New York State Council on the Arts with the support of Governor Kathy Hochul and the New York State Legislature; and by an award from the National Endowment for the Arts.