Past
过往
Events
活动
Families
家庭活动
Virtual
Past
过往
Events
活动
Families
家庭活动
Virtual
Past
过往
Events
活动
Families
家庭活动
Virtual
Past
过往
Events
活动
Families
家庭活动
Virtual
Past
过往
Events
活动
Families
家庭活动
Virtual
Past
过往
Events
活动
Families
家庭活动
Virtual
Past
过往
Events
活动
Families
家庭活动
Virtual
Past
过往
Events
活动
Families
家庭活动
Virtual
Past
过往
Events
活动
Families
家庭活动
Virtual
Past
过往
Events
活动
Families
家庭活动
Virtual
Past
过往
Events
活动
Families
家庭活动
Virtual
Past
过往
Events
活动
Families
家庭活动
Virtual
Past
过往
Events
活动
Families
家庭活动
Virtual
Past
过往
Events
活动
Families
家庭活动
Virtual
Past
过往
Events
活动
Families
家庭活动
Virtual
Past
过往
Events
活动
Families
家庭活动
Virtual
Past
过往
Events
活动
Families
家庭活动
Virtual
Past
过往
Events
活动
Families
家庭活动
Virtual
Past
过往
Events
活动
Families
家庭活动
Virtual
Past
过往
Events
活动
Families
家庭活动
Virtual
Past
过往
Events
活动
Families
家庭活动
Virtual
Past
过往
Events
活动
Families
家庭活动
Virtual
Past
过往
Events
活动
Families
家庭活动
Virtual
Past
过往
Events
活动
Families
家庭活动
Virtual
Past
过往
Events
活动
Families
家庭活动
Virtual
Past
过往
Events
活动
Families
家庭活动
Virtual
Past
过往
Events
活动
Families
家庭活动
Virtual
Past
过往
Events
活动
Families
家庭活动
Virtual
Past
过往
Events
活动
Families
家庭活动
Virtual
Past
过往
Events
活动
Families
家庭活动
Virtual
Past
过往
Events
活动
Families
家庭活动
Virtual
Past
过往
Events
活动
Families
家庭活动
Virtual
Past
过往
Events
活动
Families
家庭活动
Virtual
Past
过往
Events
活动
Families
家庭活动
Virtual
Past
过往
Events
活动
Families
家庭活动
Virtual
Past
过往
Events
活动
Families
家庭活动
Virtual
Past
过往
Events
活动
Families
家庭活动
Virtual
Past
过往
Events
活动
Families
家庭活动
Virtual
Past
过往
Events
活动
Families
家庭活动
Virtual
Past
过往
Events
活动
Families
家庭活动
Virtual
Past
过往
Events
活动
Families
家庭活动
Virtual
Past
过往
Events
活动
Families
家庭活动
Virtual
Past
过往
Events
活动
Families
家庭活动
Virtual
Past
过往
Events
活动
Families
家庭活动
Virtual
Past
过往
Events
活动
Families
家庭活动
Virtual
Past
过往
Events
活动
Families
家庭活动
Virtual
Past
过往
Events
活动
Families
家庭活动
Virtual
Past
过往
Events
活动
Families
家庭活动
Virtual
Past
过往
Events
活动
Families
家庭活动
Virtual
Past
过往
Events
活动
Families
家庭活动
Virtual
Past
过往
Events
活动
Families
家庭活动
Virtual
Past
过往
Events
活动
Families
家庭活动
Virtual
Past
过往
Events
活动
Families
家庭活动
Virtual
Past
过往
Events
活动
Families
家庭活动
Virtual
Past
过往
Events
活动
Families
家庭活动
Virtual
Past
过往
Events
活动
Families
家庭活动
Virtual
Past
过往
Events
活动
Families
家庭活动
Virtual
Past
过往
Events
活动
Families
家庭活动
Virtual
Past
过往
Events
活动
Families
家庭活动
Virtual
Past
过往
Events
活动
Families
家庭活动
Virtual
Past
过往
Events
活动
Families
家庭活动
Virtual
Past
过往
Events
活动
Families
家庭活动
Virtual
Past
过往
Events
活动
Families
家庭活动
Virtual
Past
过往
Events
活动
Families
家庭活动
Virtual
MOCAKIDS Storytime at Home: Try, Try, Try Again
March 10, 2022, 4:00 pm

–

4:30 pm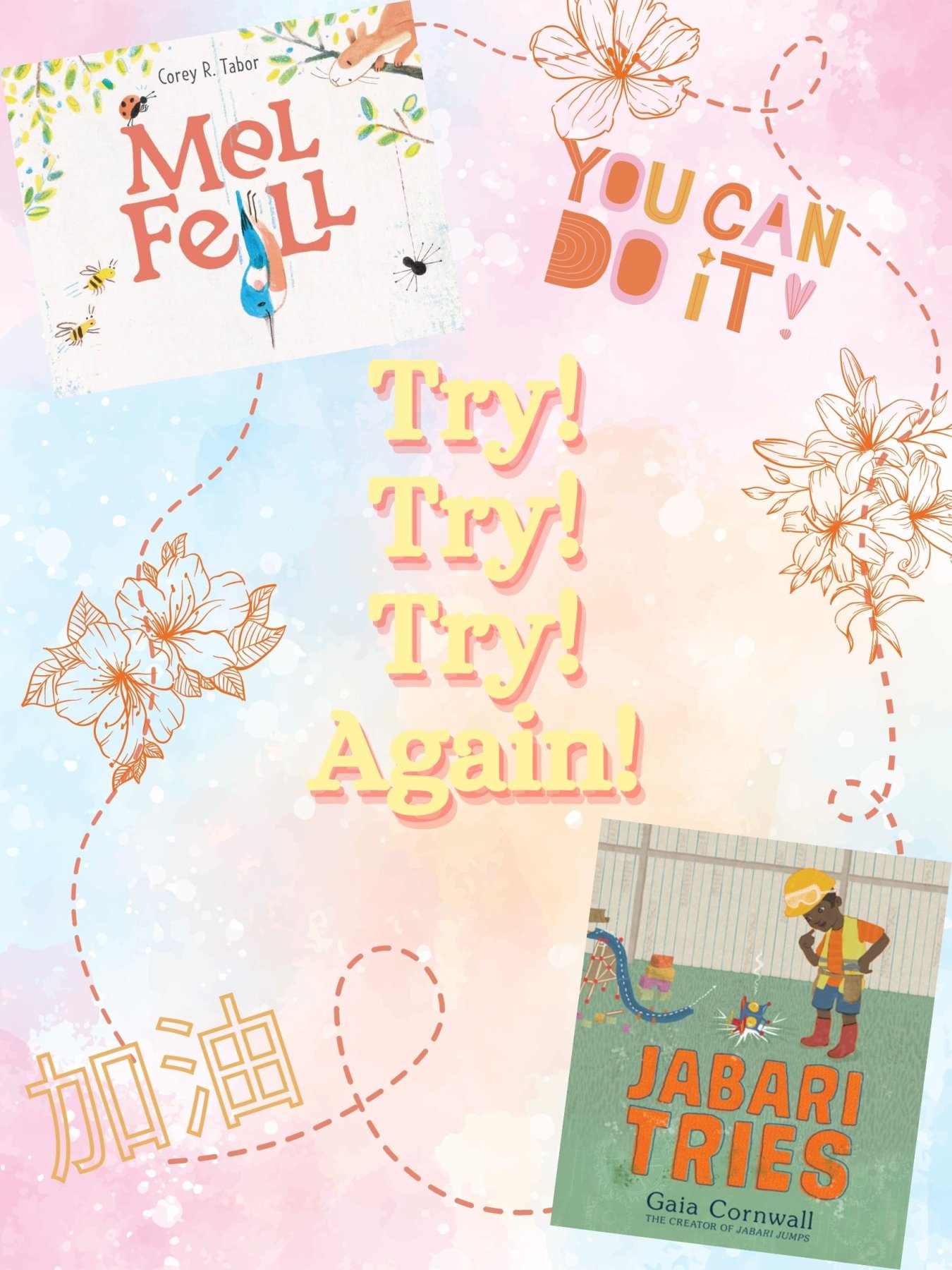 At first if you don't succeed, try, try, try again. Was there ever a time where you wanted to do something but it continued not to go your way? Or maybe it was really hard and you felt like giving up? This week, we meet two friends who are going through exactly this in Mel Fell by Corey R. Tabor and Jabari Tries by Gaia Cornwell. Join us in cheering them on with songs, crafts, and by telling them 加油! (Jiā Yóu) as they try, and try again to succeed! If you have pom-poms, whistles, or noise makers, bring them along as we root for our friends.
MOCAKIDS Storytime is free to the public. To join, simply register here! Please note that this workshop will be recorded via Zoom and available on Facebook Live for 24 hours.
MAKE: Click here to create your own perseverance marble maze!
SING: Download this week's songs and sing along with us!
---
MOCAKIDS Storytime is supported, in part, by public funds from the New York City Department of Cultural Affairs, in partnership with the City Council; by the New York State Council on the Arts with the support of Governor Kathy Hochul and the New York State Legislature; and by an award from the National Endowment for the Arts.