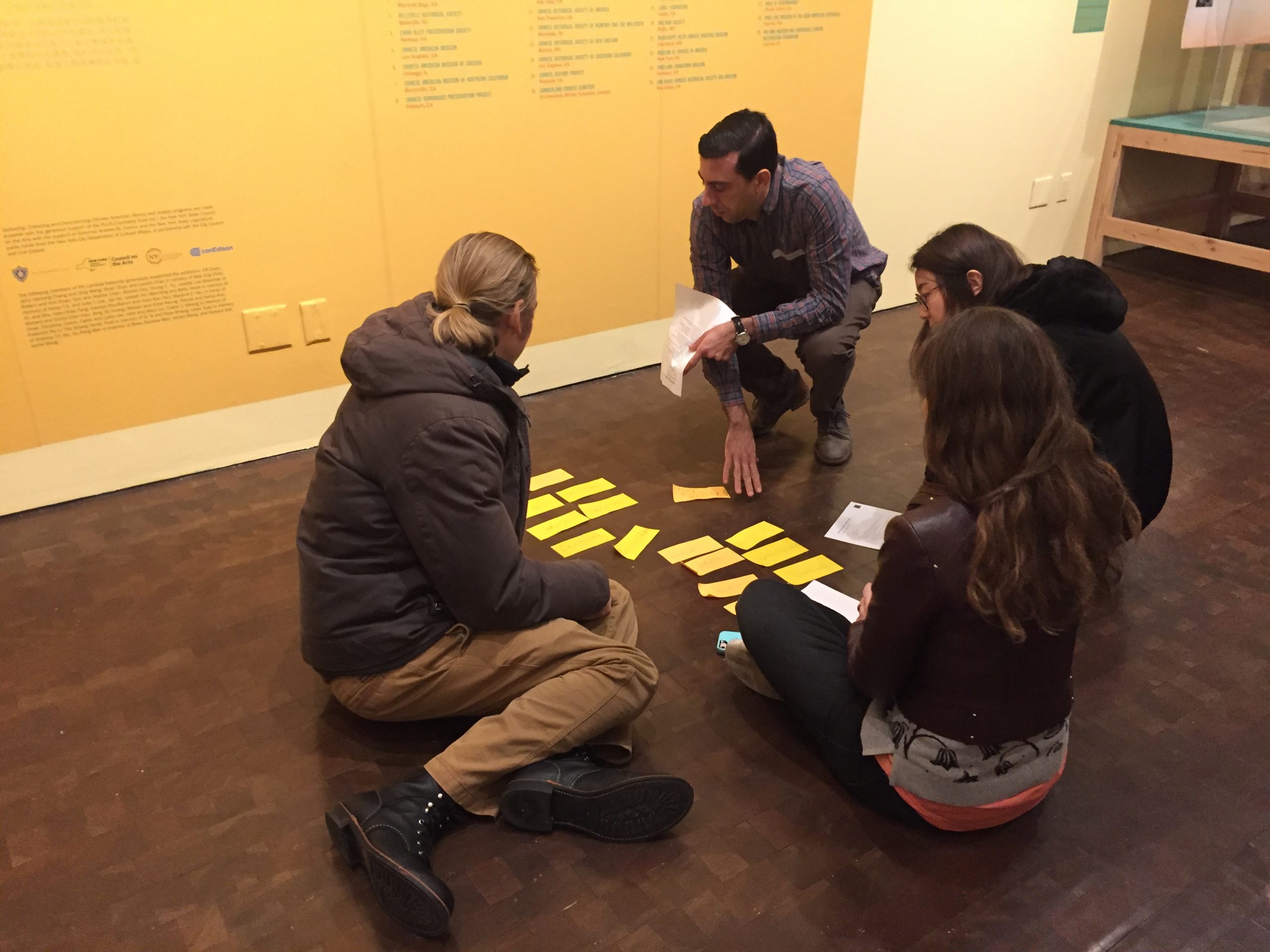 Interested in integrating the history of the Chinese in America into your classroom? MOCA is a NYSED-approved CTLE sponsor and hosts standards-aligned professional learning workshops throughout the year.
MOCA provides in-depth professional development opportunities and K‒12 teaching resources which use the museum's unique exhibitions and collections in a source-based and arts-integrated approach to teaching and learning.
Participate in hands-on activities and dynamic gallery tours that explore the diverse history, art, and culture of people of Chinese descent in the United States. Learn how to use MOCA's rich collections and the Chinese American experience to teach your students about broader issues of power, immigration, community, and inclusion. Workshops utilize a mix of inquiry and primary source-based learning embedded within a culturally relevant, socially just framework.
MOCA also offers customized trainings, workshops, and tours tailored to your school or department's curriculum and interests. During these workshops, MOCA education staff discusses approaches to inquiry and document-based teaching strategies, and assists teachers in strengthening content knowledge, using the museum's collections to enrich and enliven the teaching of history in the classroom.
Our School and Educator Programs support Common Core English Language Arts (ELA) standards and state curriculum and instruction in the ELA, Arts, Social Studies, and History. For more information, to plan a workshop, or to find out how MOCA can be an educational partner, please contact education@mocanyc.org.