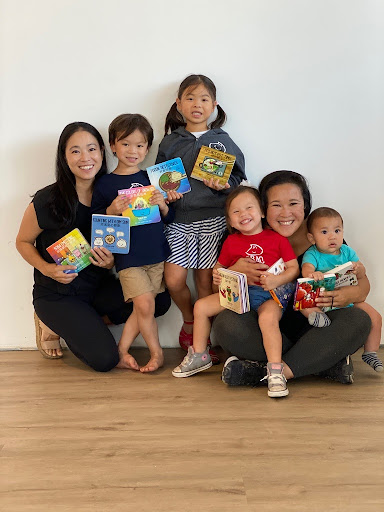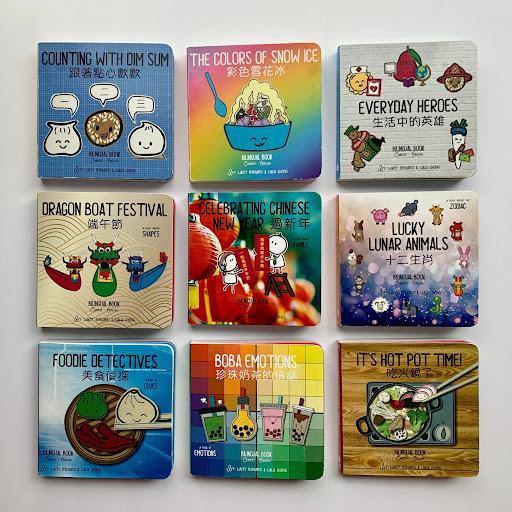 Join MOCA for a virtual MOCAKIDS Author Meet & Greet with Lulu Cheng, one of the creators of Bitty Bao– Lulu Cheng and Lacey Benard– two California educators inspired to create bilingual board books for their kids. Author Lulu Cheng will read one of Bitty Bao's newest books – Foodie Detectives – a fun, interactive book of clues in Mandarin and English. Afterwards, you'll create your own interactive guessing game with free Bitty Bao printouts.
What you'll need: Foodie Detectives printouts (click here to download), scissors, optional: markers or crayons, extra blank sheets of paper.
This event is free to the public. To join, simply register here! Best for young children interested in learning a new language and their care partners; all are welcome.
Please note that this workshop will be recorded via Zoom and available on Facebook Live.
More About Bitty Bao Bilingual Board Books
Bitty Bao board books are high-quality, engaging, and culturally relevant Chinese bilingual books for all families! All Bitty Bao books include engaging pictures for the youngest of readers, 拼音 (pīn yīn) for those learning to read Chinese, either traditional characters with 注音 (zhù yīn) or simplified characters for non-native Chinese speakers or those learning to read Chinese, and English.
Titles include: Foodie Detectives, It's Hot Pot Time!, Boba Emotions, Counting With Dim Sum, Everyday Heroes, The Colors of Snow Ice, Celebrating Chinese New Year, Lucky Lunar Animals, and Dragon Boat Festival. Learn more at bittybao.com.
Buy the Books
Check out Foodie Detectives and other Bitty Bao books here! All Bitty Bao books are available for purchase on the Bitty Bao website. They make great gifts for bitty babes and budding Mandarin language learners.
About the Creators of Bitty Bao
Left: Lulu Cheng
Right: Lacey Benard
Lulu Cheng
Meet Lulu, a wife, mom of two bitty babes, with her newest title – Bitty Bao Boss. Since her bitty babes were born, Lulu has worked hard to embed Chinese language and culture into everything that they do. Lulu's struggle to find cute bilingual Chinese books for her kids' bedtime soon evolved into a #bigbittydream to make Chinese board books of her own for families just like hers. She looks forward to sharing her journey of parenting, homemade Chinese teaching resources, and some late night bookmaking with you.
Lacey Benard
A firewife, mom of a wee bitty babe, and the other half of the dynamic Bitty Bao Duo – meet Lacey.  As an American-Born-Chinese woman, raised without the gift of Chinese as a second language, Lacey is hoping to now prioritize language acquisition for her bitty babe through bilingual books, cultural events, and their school district's Mandarin dual immersion program.  Lacey can often be found in the middle of the night hand cutting tiny bits of paper into cute images for the Bitty Bao books and hopes that you enjoy seeing them come to life in the books as much as she does.
---
MOCAKIDS Author Meet and Greets are supported, in part, by public funds from the New York City Department of Cultural Affairs, in partnership with the City Council and the New York State Council on the Arts under Governor Andrew M. Cuomo's Regional Economic Development Council Initiative.