Past
过往
Events
活动
Families
家庭活动
In-Person
Past
过往
Events
活动
Families
家庭活动
In-Person
Past
过往
Events
活动
Families
家庭活动
In-Person
Past
过往
Events
活动
Families
家庭活动
In-Person
Past
过往
Events
活动
Families
家庭活动
In-Person
Past
过往
Events
活动
Families
家庭活动
In-Person
Past
过往
Events
活动
Families
家庭活动
In-Person
Past
过往
Events
活动
Families
家庭活动
In-Person
Past
过往
Events
活动
Families
家庭活动
In-Person
Past
过往
Events
活动
Families
家庭活动
In-Person
Past
过往
Events
活动
Families
家庭活动
In-Person
Past
过往
Events
活动
Families
家庭活动
In-Person
Past
过往
Events
活动
Families
家庭活动
In-Person
Past
过往
Events
活动
Families
家庭活动
In-Person
Past
过往
Events
活动
Families
家庭活动
In-Person
Past
过往
Events
活动
Families
家庭活动
In-Person
Past
过往
Events
活动
Families
家庭活动
In-Person
Past
过往
Events
活动
Families
家庭活动
In-Person
Past
过往
Events
活动
Families
家庭活动
In-Person
Past
过往
Events
活动
Families
家庭活动
In-Person
Past
过往
Events
活动
Families
家庭活动
In-Person
Past
过往
Events
活动
Families
家庭活动
In-Person
Past
过往
Events
活动
Families
家庭活动
In-Person
Past
过往
Events
活动
Families
家庭活动
In-Person
Past
过往
Events
活动
Families
家庭活动
In-Person
Past
过往
Events
活动
Families
家庭活动
In-Person
Past
过往
Events
活动
Families
家庭活动
In-Person
Past
过往
Events
活动
Families
家庭活动
In-Person
Past
过往
Events
活动
Families
家庭活动
In-Person
Past
过往
Events
活动
Families
家庭活动
In-Person
Past
过往
Events
活动
Families
家庭活动
In-Person
Past
过往
Events
活动
Families
家庭活动
In-Person
Past
过往
Events
活动
Families
家庭活动
In-Person
Past
过往
Events
活动
Families
家庭活动
In-Person
Past
过往
Events
活动
Families
家庭活动
In-Person
Past
过往
Events
活动
Families
家庭活动
In-Person
Past
过往
Events
活动
Families
家庭活动
In-Person
Past
过往
Events
活动
Families
家庭活动
In-Person
Past
过往
Events
活动
Families
家庭活动
In-Person
Past
过往
Events
活动
Families
家庭活动
In-Person
Past
过往
Events
活动
Families
家庭活动
In-Person
Past
过往
Events
活动
Families
家庭活动
In-Person
Past
过往
Events
活动
Families
家庭活动
In-Person
Past
过往
Events
活动
Families
家庭活动
In-Person
Past
过往
Events
活动
Families
家庭活动
In-Person
Past
过往
Events
活动
Families
家庭活动
In-Person
Past
过往
Events
活动
Families
家庭活动
In-Person
Past
过往
Events
活动
Families
家庭活动
In-Person
Past
过往
Events
活动
Families
家庭活动
In-Person
Past
过往
Events
活动
Families
家庭活动
In-Person
Past
过往
Events
活动
Families
家庭活动
In-Person
Past
过往
Events
活动
Families
家庭活动
In-Person
Past
过往
Events
活动
Families
家庭活动
In-Person
Past
过往
Events
活动
Families
家庭活动
In-Person
Past
过往
Events
活动
Families
家庭活动
In-Person
Past
过往
Events
活动
Families
家庭活动
In-Person
Past
过往
Events
活动
Families
家庭活动
In-Person
Past
过往
Events
活动
Families
家庭活动
In-Person
Past
过往
Events
活动
Families
家庭活动
In-Person
Past
过往
Events
活动
Families
家庭活动
In-Person
Past
过往
Events
活动
Families
家庭活动
In-Person
Past
过往
Events
活动
Families
家庭活动
In-Person
Past
过往
Events
活动
Families
家庭活动
In-Person
Past
过往
Events
活动
Families
家庭活动
In-Person
New Date: MOCAKIDS Storytime: When Words Fail, Music Speaks! Morning Session
July 28, 2022, 11:00 am

–

11:45 am
Free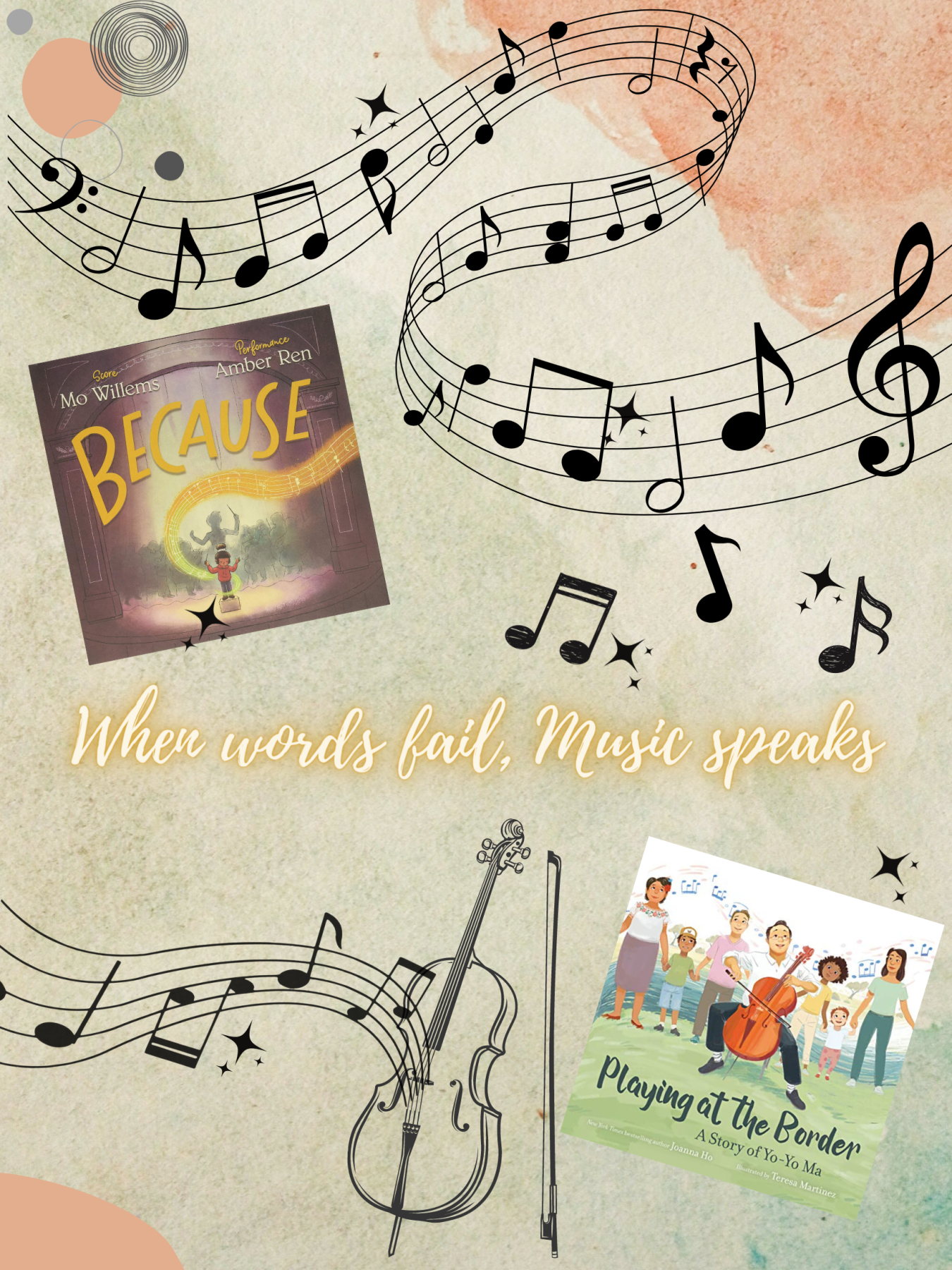 La-la-la-la-la 🎶 When words fail, music speaks. Music can change, inspire, and connect us. Music is poetry of the air. It is what feelings sound like. Let's understand this better through this week's stories, Playing at the Border: A Story of Yo-Yo Ma by Joanna Ho and Because by Mo Willems. Join us for a sweet-sounding storytime as we listen and let their songs fulfill our hearts. La-la-la-la-la🎶
MOCAKIDS Storytime is free to the public. Registration not required! 
More about MOCAKIDS Storytime
Join us in-person for our signature storytime program. Each storytime will include a song, interactive story, and craft. Best for kids ages 3-6 and their care partners, but younger and older kids are welcome!
---
MOCAKIDS Storytime is supported, in part, by public funds from the New York City Department of Cultural Affairs, in partnership with the City Council; by the New York State Council on the Arts with the support of Governor Kathy Hochul and the New York State Legislature; and by an award from the National Endowment for the Arts.