Celebrate AAPI History Month at a virtual MOCAKIDS Meet & Greet with author/illustrator duo Margaret Chiu Greanias and Tracy Subisak! Margaret will read her new picture book, Amah Faraway, a delightful story of a child's visit to a grandmother and home far away, and of how families connect and love across distance, language, and cultures. Then you'll have a chance to draw along with Tracy as she walks you through how to draw beloved characters Kylie and Amah.
What you'll need: A piece of paper and something to draw with
This event is free to the public. To join, simply register here! Best for kids ages 3-8 and their care partners; all are welcome. Please note that this workshop will be recorded via Zoom and available on Facebook Live.
About the Book

Amah Faraway is a delightful story of a child's visit to a grandmother and home far away, and of how families connect and love across distance, language, and cultures.
Kylie is nervous about visiting her grandmother-her Amah-who lives SO FAR AWAY.
When she and Mama finally go to Taipei, Kylie is shy with Amah. Even though they have spent time together in video chats, those aren't the same as real life. And in Taiwan, Kylie is at first uncomfortable with the less-familiar language, customs, culture, and food. However, after she is invited by Amah-Lái kàn kàn! Come see!-to play and splash in the hot springs (which aren't that different from the pools at home), Kylie begins to see this place through her grandmother's eyes and sees a new side of the things that used to scare her. Soon, Kylie is leading her Amah-Come see! Lái kàn kàn!-back through all her favorite parts of this place and having SO MUCH FUN! And when it is time to go home, the video chats will be extra special until they can visit faraway again.
About the Author & Illustrator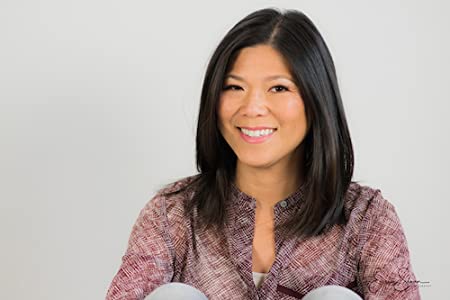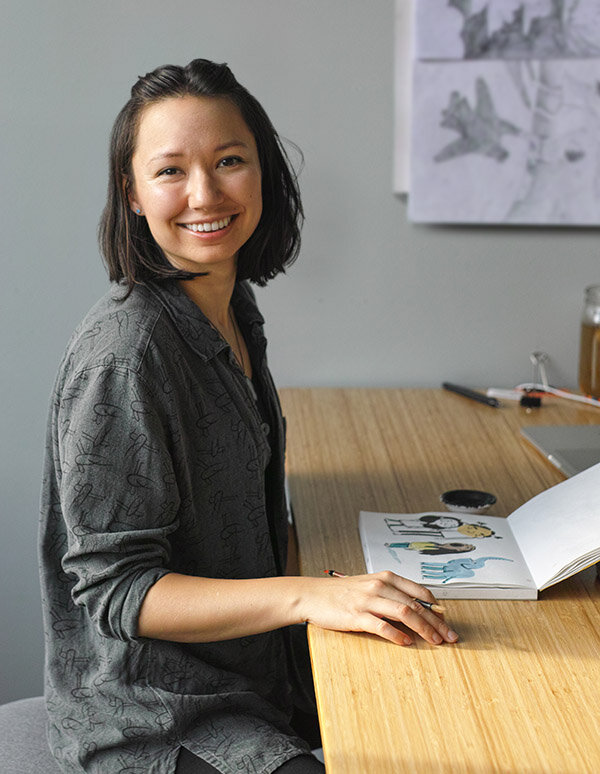 Margaret Chiu Greanias (left); Tracy Subisak (right)
Margaret Chiu Greanias 
Margaret Chiu Greanias is the author of picture books Maximillian Villainous, Amah Faraway, and the upcoming Hooked on Books. The daughter of Taiwanese immigrants, she grew up in New York, Texas, and California, while her Amah lived far away in Taipei. This book was inspired by her childhood memories visiting her Amah-exploring night markets, splashing in hot springs, and connecting with relatives-and by her children experiencing Taiwan with their Amah for the first time. She currently lives in the San Francisco Bay Area with her husband, three children, and a fluffle of dust bunnies. Find her online at margaretgreanias.com and @MargaretGreanias.
Tracy Subisak 
Tracy Subisak can't stop thinking about being back in Taipei with her Amah and Mama. Tracy is the proud daughter of a Taiwanese mother and Polish American father. She lived in Taipei for a bit as an adult and saw her Amah every week, ate delicious night-market snacks, and enjoyed every detail of beautiful Taiwan. She is the author-illustrator of Jenny Mei Is Sad, and has illustrated books including This Book Is Not For You! by best-selling author Shannon Hale, and the award-winning Shawn Loves Sharks by Curtis Manley. Visit her online at tracysubisak.com and @tracysubisak.
Buy the Book!
Amah Faraway is available for purchase at the Bloomsbury Publishing website, Yu & Me Books, Greenlight Bookstore, McNally Jackson, Books of Wonder, Green Bean Books, and booksellers near you. It makes the perfect gift for loved ones near or far!
Learn more and download fun activities here: https://tracysubisak.com/amah-faraway.
---
MOCAKIDS Storytime program is supported, in part, by public funds from the New York City Department of Cultural Affairs, in partnership with the City Council; by the New York State Council on the Arts with the support of Governor Kathy Hochul and the New York State Legislature; and by an award from the National Endowment for the Arts.