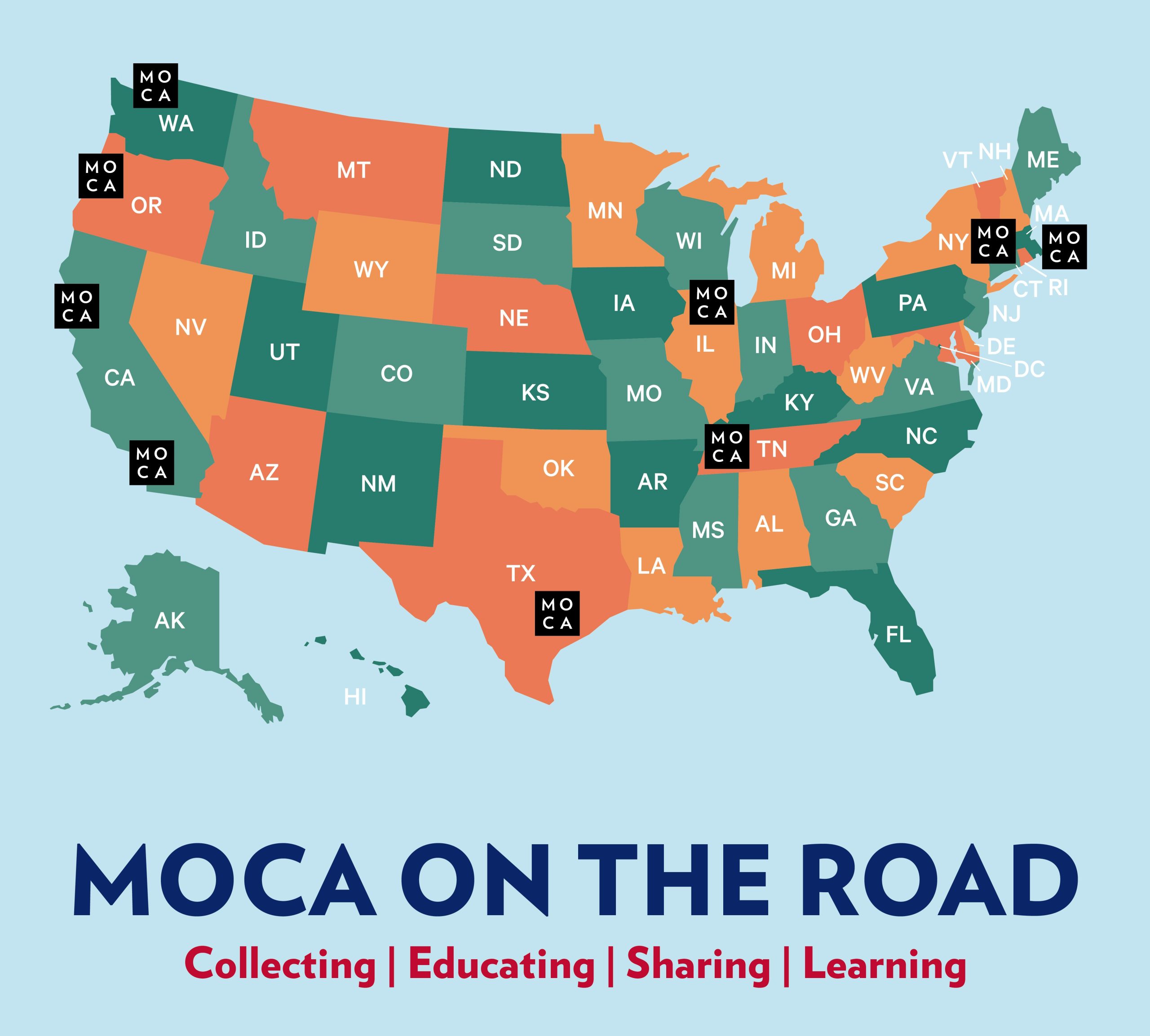 In January 2020, MOCA experienced a devastating 5-alarm fire at its Collections and Research Center. MOCA's irreplaceable archives and collections documenting Chinese American history and life were nearly lost. The fire and ongoing recovery are a stark reminder of the singularity of MOCA's Collection and of the central role of preservation, documentation, and oral history in MOCA's work.
After the fire, we heard from thousands of families, individuals, and partner organizations from near and far offering help and supportive words. Encouraged by this outpouring, the MOCA on the Road initiative was created to expand and strengthen collection efforts nationally. MOCA travels across America to inspire individuals to preserve artifacts, share them with the public at-large, and provide an educational resource to supplement missing parts of U.S. history. Visitors may also learn how MOCA's exhibitions exploring Chinese American history and culture can travel to a museum, historical society or school nearby!
MOCA on the Road is an in-person initiative and a continuation of MOCA's acclaimed Treasures on the Road series, in which the MOCA team hosts pop-up events and visioning sessions to capture stories of celebration, hardship, family journeys, immigration, discrimination, diaspora, survival, and success from local Chinese American communities across the country. The goal of the initiative is to capture the depth and vastness of the Chinese American narrative for the development of the new national Museum of Chinese in America.
We hope that MOCA on the Road will prompt storytelling and memory sharing through a community's precious belongings, and that it becomes a beacon for community gathering as MOCA continues to tell the untold stories in the making of America. We look forward to your participation, and to sharing this and many more stories of the Chinese in America.
As part of the MOCA On the Road initiative, MOCA has traveled to Chinese American communities across the U.S. and connected with community leaders and institutions. To view photographs and read a recounting of each trip, click through the MOCA on the Road Recaps below